August 26-August 30 2015
NORLA at the Beijing Book Fair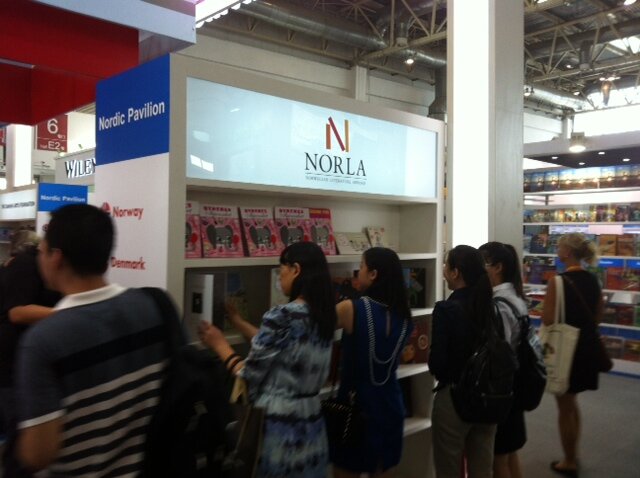 For the second year in a row NORLA is taking part with a joint Nordic stand at the Beijing book fair, in collaboration with our sister organizations from Sweden and Denmark. You will find us at stand no. E2.H28.
Please contact us if you would like to schedule a meeting.
You may find our selection of Norwegian titles in our Chinese (and English) information material here.
This year NORLA is also organizing a seminar specifically for Norwegian-Chinese translators in conjunction with the book fair.
The Norwegian author and motivational coach Erik Bertrand Larssen will participate at this year's book fair, presenting his two books recently published in Chinese.
Read more.
See the covers of Norwegian books recently published in Chinese through NORLA's translation subsidies here.