April 13
Open half-day seminar on Ukrainian language and co-translation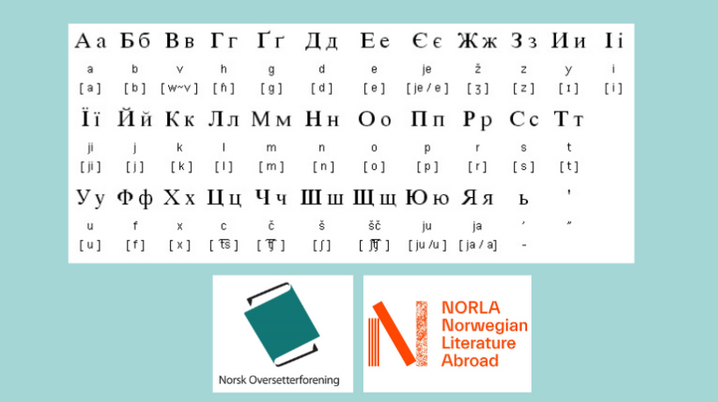 Since Russia's invasion of Ukraine in February 2022, there has been a great demand in Norway for Ukrainian language skills as well as knowledge about the country itself. One way of gaining insight into Ukraine's history, culture and mentality is through fiction. Many Norwegian publishers want to publish fiction by Ukrainian authors, however there is currently a lack of qualified translators of Ukrainian to Norwegian.
NORLA and the Norwegian Association of Literary Translators will meet this demand by facilitating a collaboration between translators whose native languages are Norwegian and Ukrainian, i.e., between the Association of Literary Translators' members and NORLA's network of translators.
The project consists of three parts:
1. An open half-day seminar about Ukrainian language and literature, and co-translation. April 13, 2023, 9-13, at Litteraturhuset in Oslo.
The seminar will be live streamed here
More details available here (in Norwegian)
2. A Ukrainian-Norwegian translator's workshop, June 24, 2023
3. A Ukraine issue of the periodical Mellom, which is devoted to the art of translation, containing the Ukrainian texts translated within the framework of the project, published in October 2023.
The first part of the project will therefore be the half-day seminar on April 13. There will be speakers from Norway and Ukraine. Some of the participants will take part via video link from Ukraine.
The project is initiated by the Norwegian Association of Literary Translators and NORLA, and is being carried out in close collaboration with Mellom and the Ukrainian Association in Norway.