May 23-May 26
Norway
NORLA's activities during the Norwegian Literature Festival in Lillehammer
We are happy to host visits by several international groups during the Norwegian Festival of Literature in Lillehammer: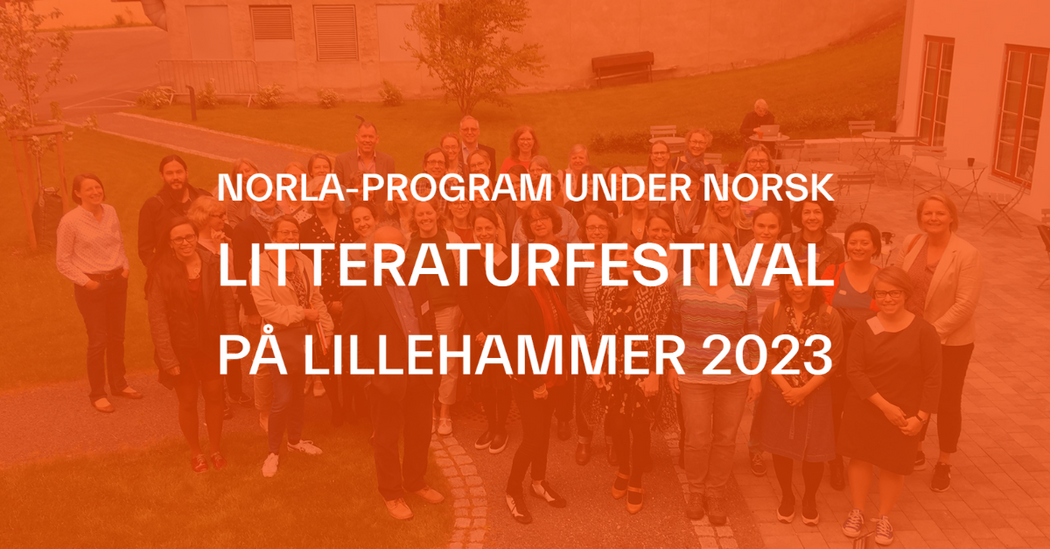 As in previous years, NORLA is inviting foreign publishers to apply for a fellowship during the Norwegian Festival of Literature. This year the focus is on children's and young adult literature, and the program runs between 23-26 May.
The participants will be introduced to Norwegian authors and have meetings with literary agents for children's and young adult literature, They will also have the opportunity to attend several cultural and social events in the beautiful surroundings of Lillehammer. In addition, the participants will also take part in a kick-off event for Norway as the Guest of Honour at the Bologna Book Fair in 2026.
We also are happy to invite translators of Norwegian literature to apply to participate in our program during the festival in Lillehammer. NORLA covers the travel costs, board and lodging, for ten participants, from Tuesday 23 – Friday 26 May.
The translators are free to follow the festival's extensive program at their own leasure. They will also be able to participate in sections of this year's fellowship program.
This year we have the pleasure of inviting to an Opening Conference for Norway as Guest of Honour in Bologna 2026, a kickstart event open to all. The conference takes place Wednesday 24 May, 9:00-12:00 at the Kulturhuset Banken in Lillehammer.
Please register here if you would like to join us.
Read more and see detailes program here
As in previous years, we have also invited literary journalists to visit the festival. This year there are four journalists participating, from the USA, Italy, Portugal and Croatia.
We are looking forward to fruitful days at Scandinavia's largest literature festival!