November 25-December 3
Mexico
NORLA and Norwegian authors to Guadalajara
In collaboration with the Norwegian Embassy in Mexico, NORLA will once again have a stand at the book fair in Guadalajara, Mexico.
FIL Guadalajara is the world's largest Spanish-language book fair, with a significant number of visitors and industry participants from all over Latin America and the rest of the world. NORLA has been present for several years, and in 2022, we had our own stand for the first time. This year, authors Jens K. Styve and Nina Lykke have been invited to participate in the book fair's program, and two Norwegian literary agents will also be present at the Norwegian stand to get to know the Mexican and Latin American publishing industry.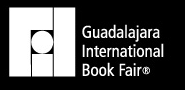 The book fair runs from November 25th to December 3rd, while the industry days – when NORLA will have a stand – take place from November 25th to 29th.
NORLA's stand number is ÑÑ10-12 in the international exhibition hall. To set up meetings, please contact Oliver Møystad or Andrine Pollen.
Visit the book fair's website