November 28-November 29 2015
Elin Grimstad in Delhi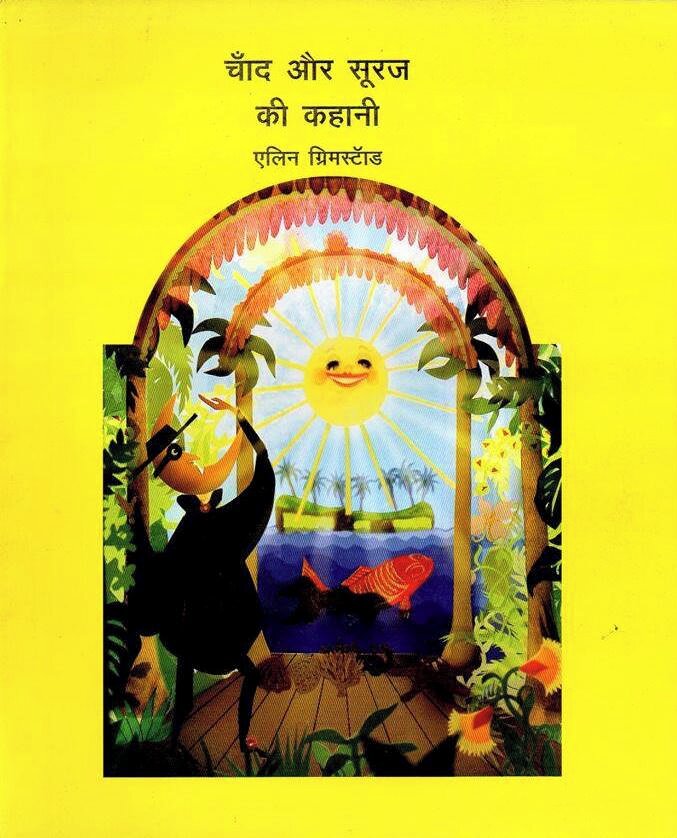 Meet the Sun and the Moon – and author/illustrator Elin Grimstad who has made a beautifully illustrated book about them, in several events at the Bookaroo festival in Delhi, India. See below for details.
The book is available in English, Bengali and Hindi – all published by Sampark Publishing through subsidies from NORLA.
About the book:
Moon says to himself – why can't I shine as brightly as the sun. He tries to shine as brightly as the sun. But it does not happen. Find out more from the pages of the wonderfully illustrated brilliant story that combines fun learning and knowledge of the solar system.
November 28:
10.30: Moonazing
Let Elin Grimstad open your eyes to the mysteries and magic of the moon.
For ages 4-6
November 29:
12.00: Suntillating
Elin Grimstad brings the moon, sun and stars to life.
For ages 6-8
15.00: Moonalicious
Take a patch of the sky, catch a ray of falling sunlight, add a sprinkling of stars with a dash of moondust. Mix well for a mouthwatering moonscape.
For ages 8-10
Visit the book's Facebook page here.
Read more about the book in English here and in Norwegian here.
See a film about the making of the book (in Norwegian) here.
The complete Bookaroo festival program is available here.
Visit the festival website.