February 05 2016
Translators seminar in Moscow – in commemoration of the translator Ljubov Gorlina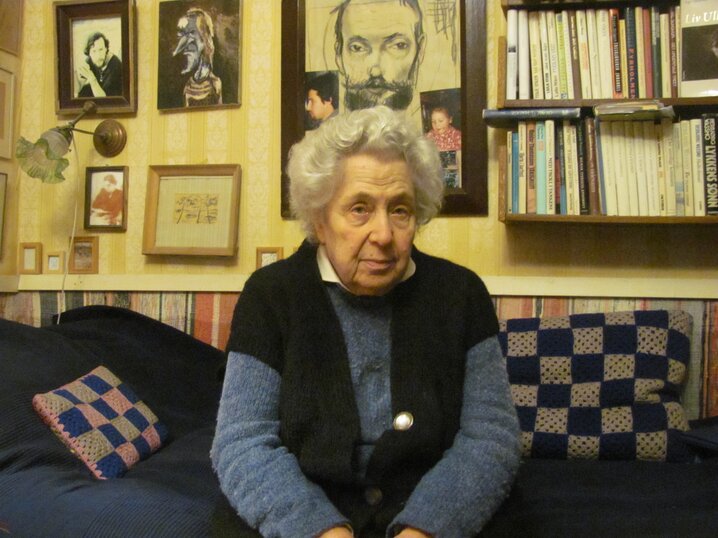 Russian-Norwegian translators are organizing a seminar on 5 February 2016 at the embassy in Moscow. Translators from Moscow, St. Petersburg, Archangelsk and Murmansk will take part. The seminar is dedicated to the translator Ljubov Gorlina (1926-2013).
In the course of her career Ljubov – by many known as Ljuba – Gorlina translated a large number of books from Norwegian and also Swedish into Russian. Her debut was with Bjørnstjerne Bjørnson's A Happy Boy, and from the early 1960s up to the end of her life she made Norwegian authors such as Knut Hamsun, Torborg Nederaas, Tormod Haugen, Herbjørg Wassmo, Jostein Gaarder, Aksel Sandemose, Thorvald Steen, Jon Ewo, Ketil Bjørnstad, Anne-Cath. Vestly and many, many others available to Russian readers.
In 1995 she was awarded the St. Olav's Medal for her work and the dissemination of Norwegian culture and literature.
Ljubov was a mentor in the Russian translation community who did a great deal to help her younger colleagues find their way at the beginning of their careers. For that reason, the organizers wish to dedicate this year's translators seminar to her.
NORLA will be represented at the seminar and also contribute a small subsidy.
For the seminar, NORLA has produced a film about Ljuba Gorlina. The film is in Norwegian (with Russian sub-titles), and in it several renowned people from the Norwegian literary scene share their stories of meetings with Ljuba; The first director of NORLA, Kristin Brudevoll, authors Herbjørg Wassmo, Thorvald Steen and Jon Ewo, and former literary agent of the Gyldendal publishing house, Eva Lie-Nielsen.
See NORLA's film below:
A tribute to Ljuba Gorlina (with Russian sub-titles) – Памяти российского переводчика Любови Горлиной (1926-2013) from NORLA.
Read more about the seminar (in Russian) here.
See a list of Ljubov Gorlina's translations in the National Library's database here.
If you understand Norwegian or Russian, you might want to have a look at the TV-documentary about Ljubov Gorlina, "Norsk litteratur er hele mitt liv" (made by NRK, Norwegian Broadcasting corporation,1993), here.
(Photo: Wikipedia commons)