April 04-April 07 2016
NORLA at the Bologna Book Fair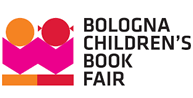 NORLA attends the children's book fair in Bologna, Italy, April 4-7.
Please contact us if you would like to book a meeting at stand 30 C 18!
See our selected titles for Bologna here.
You are also welcome to browse through NORLA's so called backlists – with books published previous years – sorted by genre here.
See the book covers of Norwegian books for children and young adults published through translation subsidies from NORLA since 2011 on Flickr.
Read more about the book fair here.