Children and Young Adults
Picture Book
Kjersti Annesdatter Skomsvold
Mari Kanstad Johnsen
Bedtime for Bo
Dyrene sover
Everyone must sleep. The giraffe, the parrot, the walrus, and Bo.
The sea otter sleeps on the open sea, holding hands so they don't drift away from each other, the meerkats sleep in clusters to keep warm. Bedtime for Bo is a book about little Bo who doesn't want to go to bed and his mother who tells stories about how the animals sleep to guide Bo from supper, to bathing, to brushing his teeth, to bed and to finally falling asleep.
Bedtime for Bo is a charming and beautifully illustrated good night story.
A picture book perfect for reading aloud for curios children.
Format: 25 cm x 34 cm
Nominated for the 2021 Brage Prize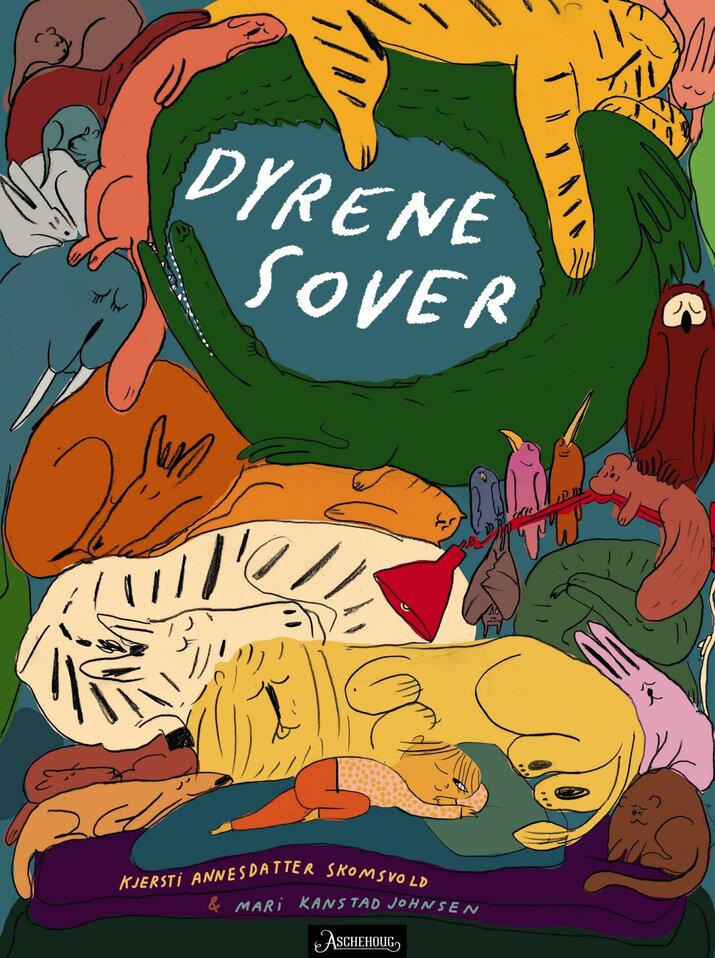 'How to wrap up the day and to make the intense life of families with young children to be a cosy play? Check out this book…'

Vårt Land
'Every spread makes you go WOW (…) enthusiastic about life and written in the spirit of children.'

Klassekampen