Fiction
Novel
Marit Eikemo
Team Tuva
Team Tuva
What's wrong with Tuva?
This is the story of Tuva. We meet her through her GP, her psychologist, her lawyer, her personal trainer, her dentist, her carpenter and her bank manager. By virtue of their professions, they each have their own view into her life while also uncovering new aspects: the pains of an ageing body, anxiety for her child, new medicine, mess at home, divorce, the spontaneous idea to buy a local assembly hall, and a simple inheritance settlement that takes an unexpected turn. Though they are spectators of Tuva's life, these people also have their own lives and stories, which we glimpse through reflections into Tuva's everyday life.
Team Tuva is a novel about how we meet and see each other and about how we can never get a complete picture of others' lives. Eikemo captures the surprising ways we affect the lives of others, and that perhaps it is the most unexpected people who see us most clearly when disaster strikes.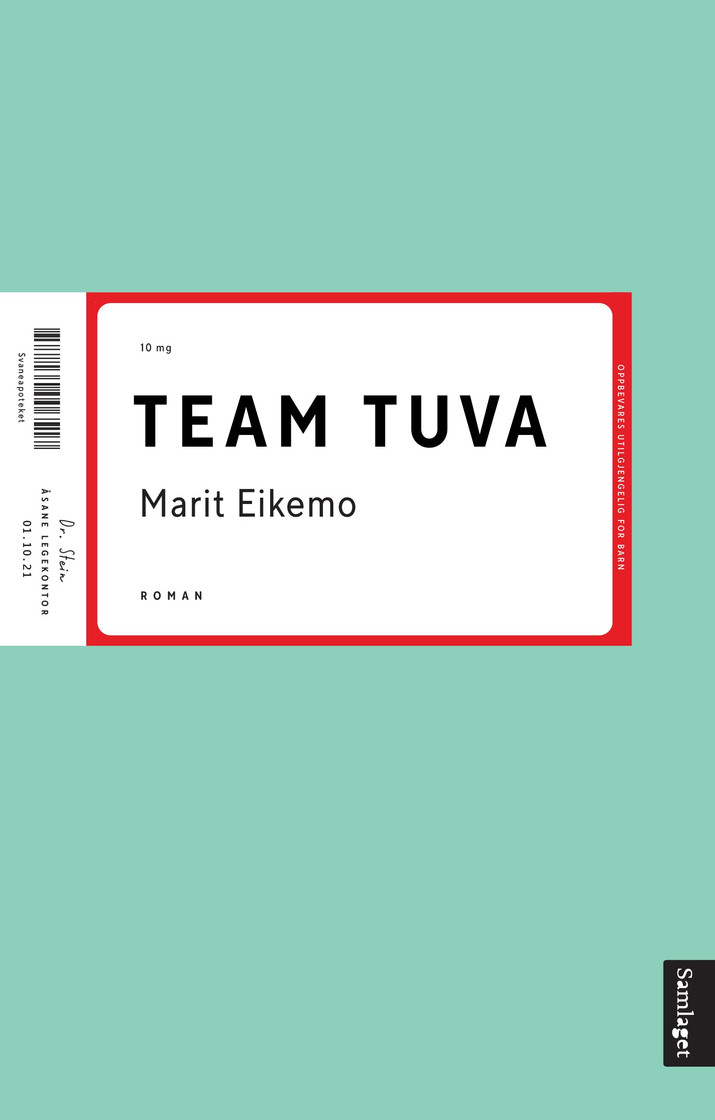 'Eikemo is a master observer of how we live today. She brings together comically-absurd images with a precision the reader can rejoice over (…) This novel cements Eikemo's position as a central observer of our times and a writer of profound empathy for the fragile characters she uplifts.'

NRK
'Eikemo has emerged as a contemporary storyteller of rank – nynorsk's answer to Nina Lykke – with her love/ hate relationship to new technology, Facebook and online marketplaces.'

VG