Non-Fiction
Novel
Lajla E. Lorentzen
Settlement Damage
Setningsskade
Bjørn lives alone in a house he has built himself, and one day the house begins to shift. This is catastrophic for Bjørn, who is a retired heavy-current engineer, obsessed with carpentry and measurements. The house is lopsided; something in the foundation has begun to slip. What does it mean and who is responsible? Bjørn asks himself. Is he the one who has done something wrong?
Meanwhile Bjørn is helping his niece and her husband build a garage, a job he commits himself to with a vengeance. He represses everything he has to do at home and settles in at the home of his niece and her husband for the entire summer. This becomes a strain for the family, who fail to communicate their feelings of having been invaded – and as the crisis builds, Bjørn's personal settlement damage and history rise to the surface.
Settlement Damage is a portrait of a special human being, an oddball many might say. Others would perhaps describe him as having slightly autistic characteristics. There's nothing wrong with me, Bjørn says. The wheels just turn a little more slowly and I can't read what's written between the lines. Ephemeral love is something he doesn't understand; concrete affection, on the other hand – as a handyman and a man of action it is more natural for him to associate love with manual tasks. Love is found in the hands is Bjørn's recurring mantra and life motto.
Winner of publisher Margbok's novel competition "Periferi" in 2013.
"A fiction debut resting on a rock solid foundation of literary ingenuity." Dagsavisen
"The coincidence between the mental and bodily processes is nonetheless rhetorically effective and the portrait of Bjørn is one of a kind."
Dag og Tid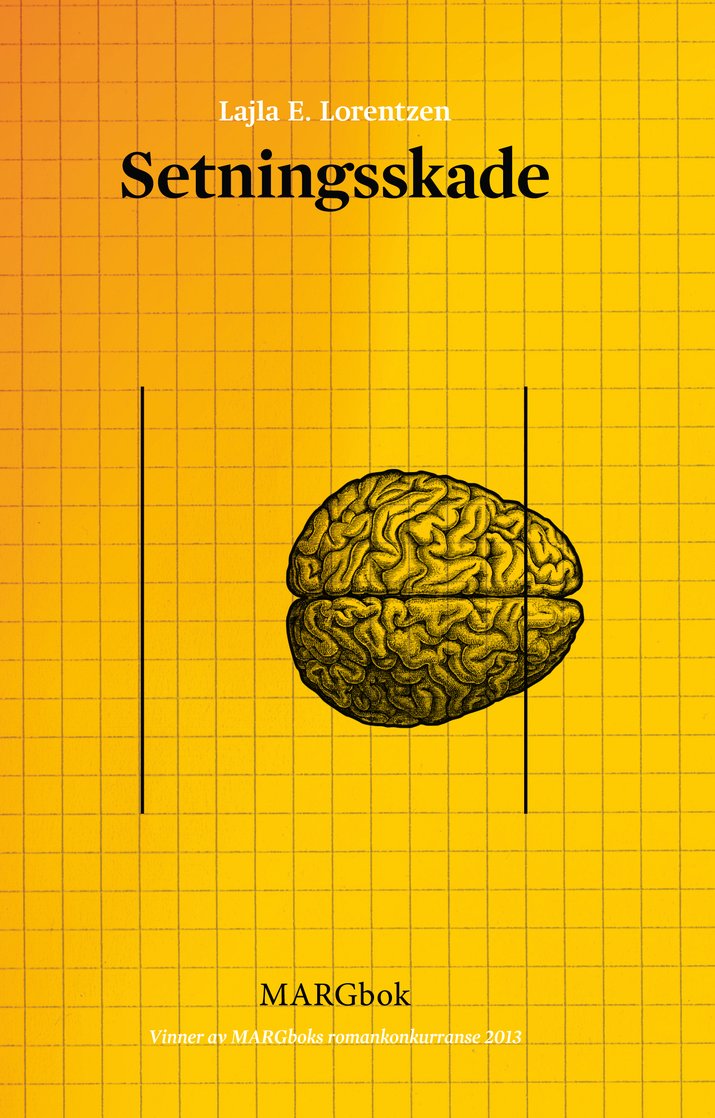 "A fiction debut resting on a rock solid foundation of literary ingenuity."

Dagsavisen
"The coincidence between the mental and bodily processes is nonetheless rhetorically effective and the portrait of Bjørn is one of a kind."

Dag og Tid