Children And Young Adults
Picture Book (Vol. I in a trilogy)
Stian Hole
Garmann's Summer
Garmanns sommer
Garmann's Summer is the first book about Garmann.
Summer is nearly over and Garmann is going to start school. Garmann is dreading it, and he tries to find out if adults dread doing things, too, while he's seeing if he's got a loose tooth. Garmann thinks about life and death, the present and the future. "What do you want to be when you grow up?" Aunt Augusta whispers to him. "A sword-swallower," Garmann answers.
This is an unusual and nice story in words and pictures by Stian Hole.
The other two books in the award-winning series about Garmann are:
Garmann's Street (Garmanns gate), 2008
Garmann's Secret (Garmanns hemmelighet), 2010.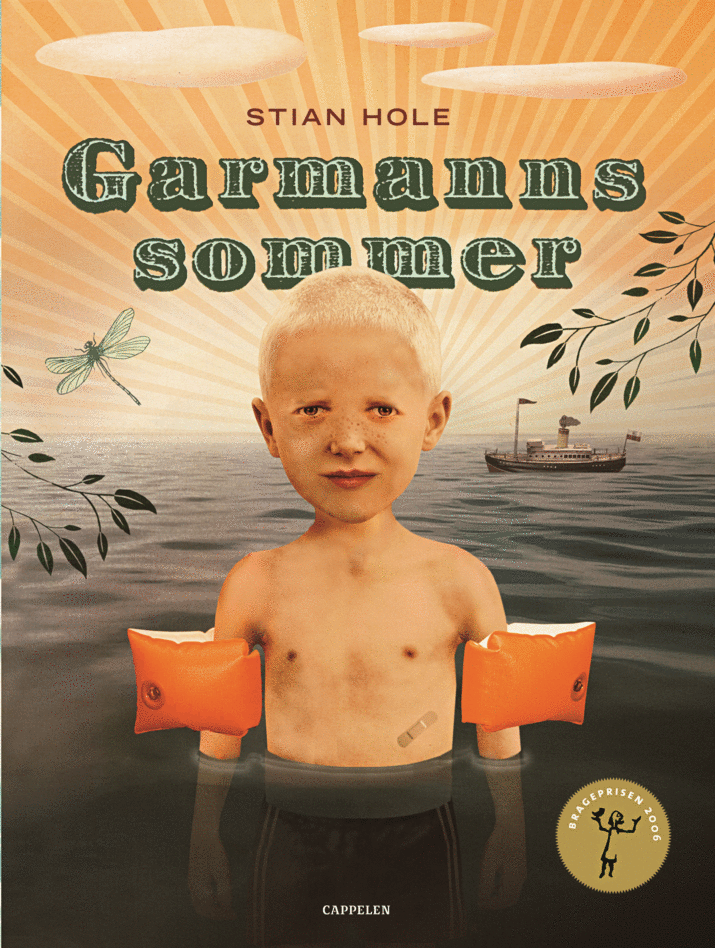 "Let it be said straight away: this is a lovely book! It feels good to hold, it is beautiful to look at, and the story touches your heart."

Drammens Tidende