Children And Young Adults
Picture Book
Constance Ørbeck-Nilssen
I'm Right Here
Jeg er jo her
While walking in the park with his grandmother, William is asking her if she ever gets afraid. She does, but not for the reasons that he thinks. William is afraid of scary dogs, sharks and big fires. Granny is afraid of losing all the beautiful things in her life that she loves – the sight of a squirrel in a tree, the birds nesting, the flowers blossoming. Through their conversation she puts more emphasis on the joy of living, than of the fear of dying.
This is a picture book that draws attention to the importance and pleasure of learning to know the elder persons in the family – a true gift for grandparents to read for their grandchildren!
Illustrated by Akin Duzakin.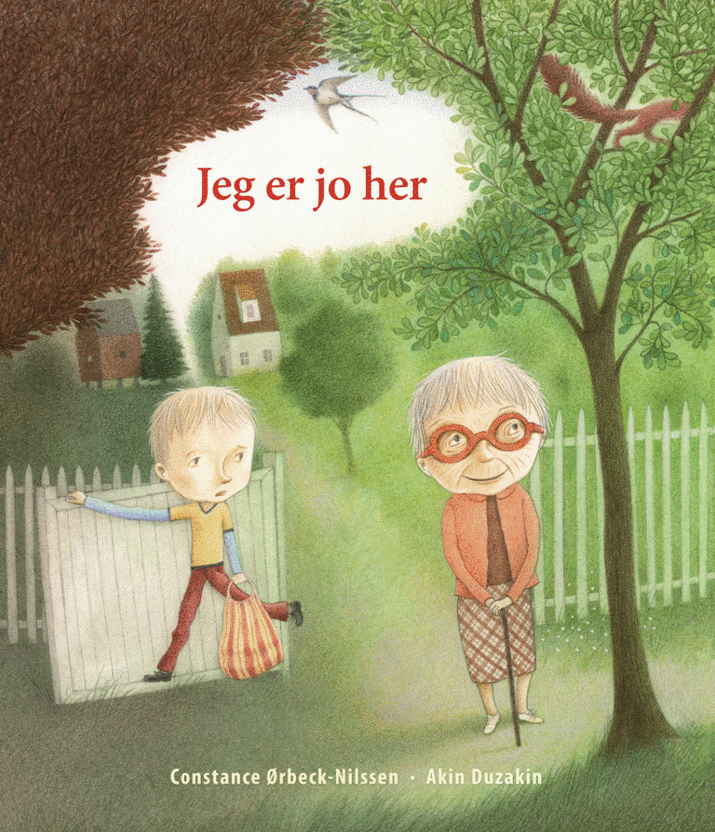 'Although the theme of the book is fear, this book is a warm depiction of the small pleasures in life that are so important to us, and of the good relationship between Wilhelm and his Granny. The subtle and beautiful illustrations by Akin Duzakin add an extra warmth to the story.'

barnehagebibliotek.blogspot.no