Children And Young Adults
Novel (Vol. I in a series)
Håkon Øvreås
Brown
Brune
A super hero for the underdog!
As long as the sun is up, Rune is merely Rune, but come night he transforms himself into Brown – a totally fearless super hero. Armed to the hilt with brushes and brown paint he sneaks out of the house. Rune can hardly be blamed if Brown chooses to paint the big bullies' bikes brown, can he?
Brown is a book about friendship, courage and retaliation. It is also a book about missing one's grandfather and just how wrong things can go when your super hero powers run out.
Illustrated by Øyvind Torseter.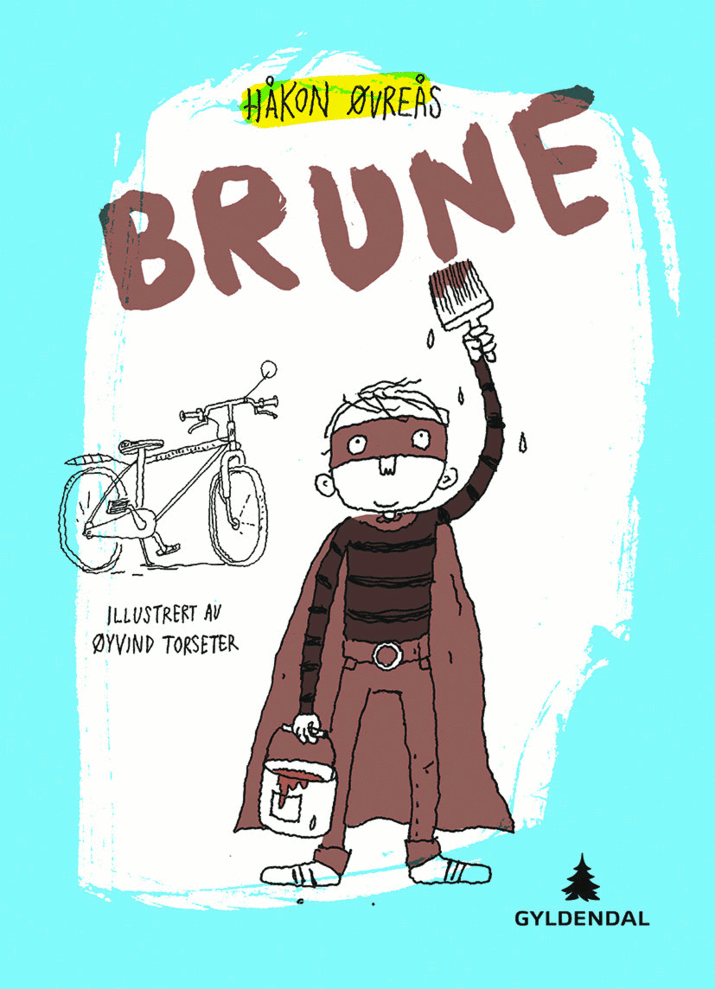 'In this enourmously charming book we meet three little superheroes, each equipped with a bucket of paint … Øyvind Torseter's beautiful drawings show us what it's like to feel small and out of place in a big world. They also evoke the warmth of the friendship between the children … Warmly recommended!'

Aftenposten
'(…) a highly charming tale of growing up, superheroes and the struggle for survival.'

Dagbladet