Non-Fiction
History
Tore Rem
Knut Hamsun – The Journey to Hitler
Knut Hamsun. Reisen til Hitler
On Saturday 26 June 1943, Hitler granted one of his rare audiences to a writer, the Norwegian Knut Hamsun, then generally hailed as the greatest living writer of the Germanic peoples, a contemporary Goethe. The meeting started jovially, but ended in disaster. While Hamsun insisted on his loyalty to the Führer, he also spoke out against him, interrupting a man who was not used to being interrupted. A furious Hitler ended the conversation after 45 minutes – and Hamsun and his entourage left in disappointment.
This is the first time this spectacular event in Norwegian and European cultural history has been used as the basis for an entire book. The book explores the trappings of literary genius and authority, as well as the uses of culture in Nazi Germany.
The book's main narrative, the seven-day journey to and from the meeting, ends with an epilogue which includes Hamsun's obituary for Hitler, published on 7 May 1945.
After a teaser which takes the reader straight into the journey, the book – in order to establish the premises of what took place – considers a few episodes from Hamsun's life up until 1943.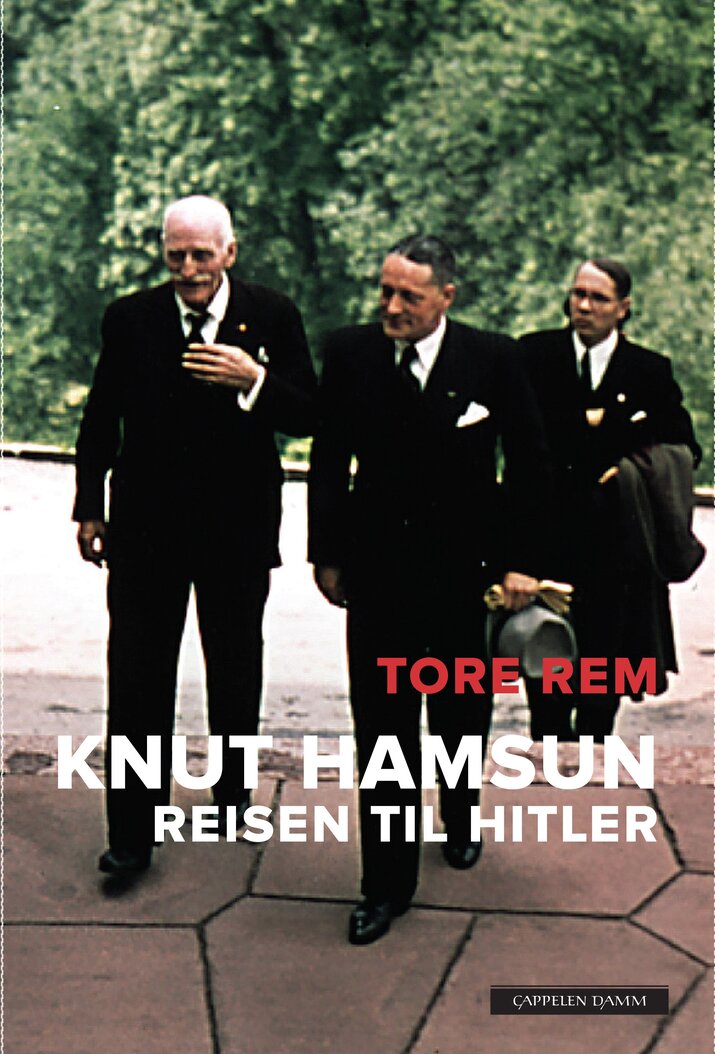 'Rem presents a wealth of new material, a superb storyteller.'

Dagbladet