Children And Young Adults
Picture Book
Lisa Aisato
A Fish for Luna
En fisk til Luna
Luna can't sleep. She opens her window and peeks out. There is something out there. Something is gliding slowly between the houses. Is it a balloon? A flying fish? Luna's parents say it is ugly and that she can't keep it, so Luna decides to help it back home. But it won't say where home is. All it says is "Ay", "Yue", "Kuu", "Maan", "Tsuki", "Karoo" and "Kamar". And it says "Luna".
With great bravery Lisa Aisato explores life's big issues and presents an original and fresh take on subjects as human as loneliness and hope. Always firmly anchored in a child perspective, with a child's intensity of sensation. In this case personified in the shape of a lonesome fish. A Fish for Luna is a unique and beautiful picture book tale.
Shortlisted for the Brage Prize 2014, the Ministry of Culture's Literature Prize 2014 (Best Children's and Young Adults Book) and the Book Blogger's Prize 2014.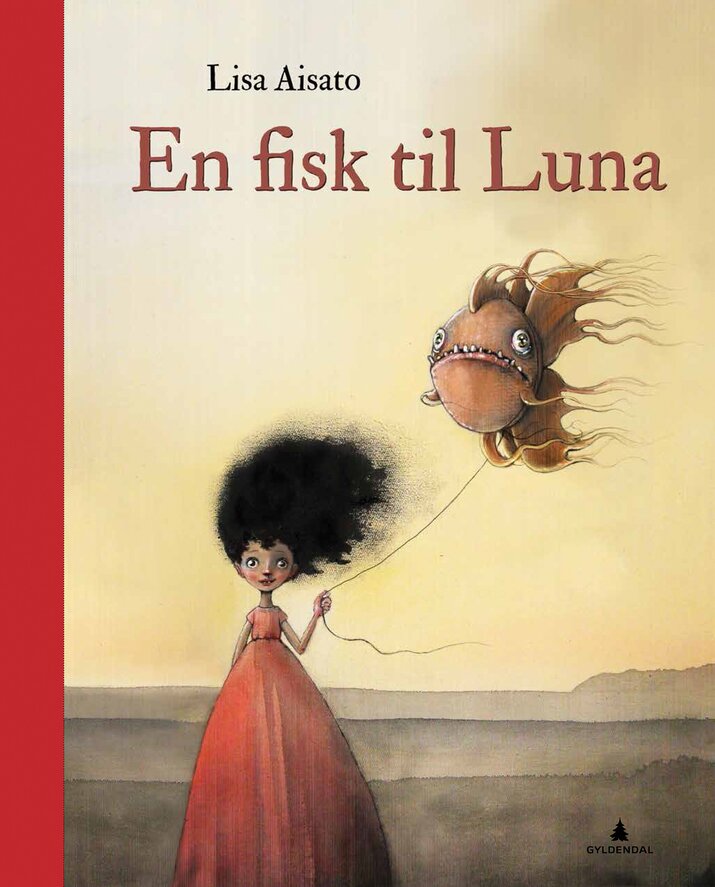 'A beautiful picture book … Lisa Aisato confirms that she most definitely is among the most interesting picture book artists in Norway.'

Dagbladet
'Masterful and poetic … Lisa Aisato confirms her position as one of the very best Norwegian picture book artists.'

Barnebokkritikk