Children and Young Adults
Picture Book (Non-fiction)
Line Renslebråten
Line Renslebråten
Birds
Fugler
Facts and legends about birds from around the world.
40 different species of birds from around the world are beautiful presented in this illustrated book for children.
The birds are presented with illustrations, facts about each species followed by either a legend or a fairytale. The book will teach young children about the different species of birds.
The lifelike drawings, factual texts, legends and fairytales will show the young readers how different people have viewed birds through centuries.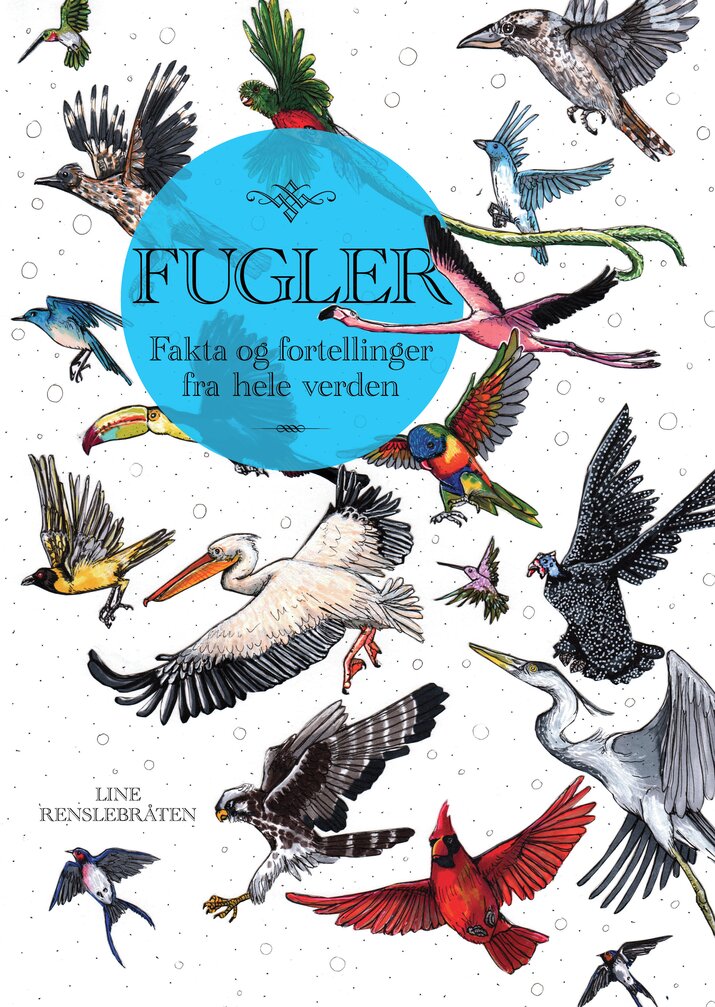 'Factual books with high artistic quality illustrations are not too common nowadays … And Line Renslebråten delivers a new and ambitious childrens book about birds.'

Dagbladet
'The book teaches children about natural science, but also, equally important, the cultural knowledge present in the stories and the people who created them, whether Aboriginal, Native Americans or Nordic ancestors.'

Dagbladet