Non-Fiction
Diary
Ole Thorstensen
Diary of a Carpenter
En snekkers dagbok
Diary of a Carpenter is the story of a loft. Simple but brilliant. Following the moment from when the carpenter receives the first phone call asking to submit tenders, to when the attic is ready for occupation. It is heavy lifts, tiles in the fingers and blood, sweat and frustration. But the book is also full of joy and pride towards craftsmanship.
At the same time, this is a book about work and identity. It is a story told from the other side of consumerism, here we have the producers view on the customer.
It is also a story about the Norwegian society, and will therefor be an important contribution to the debate about manual labour.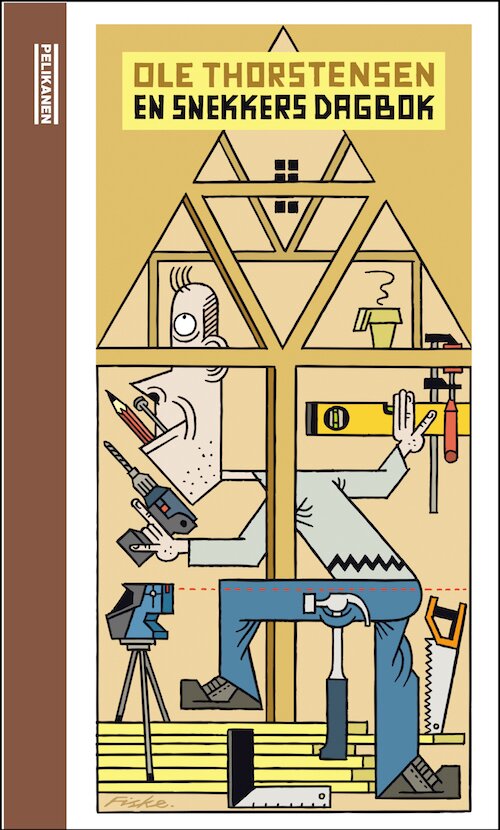 'The book is just as solid as the craft that he describes.'

Dagbladet
'Thorstensen perfectly describes how a job at the home of a private customer looks from his perspective. (…) so rich in descriptions of all pleasures related to mastering a craft. (…) The result is a nice mix of sociology, philosophy – and not to mention ethics.'

Klassekampen