Children
Picture Book
Haddy J. N'jie
Lisa Aisato
Soon You'll Sleep. A Year's Goodnights
Snart sover du. Et års godnatt
A beautifully illustrated good night story about the seasons of the year as they sleep and waken to life again.
Children sleep. Grown-ups sleep. Animals sleep. And the seasons sleep as well. When winter is awake, the other three sleep. And when winter is ready for sleep, spring wakes up from his dreams. Summer wakes after spring, and autumn follows after summer, and finally it is winter's turn again.
Winner of The Mrs. Pepperpot award 2016.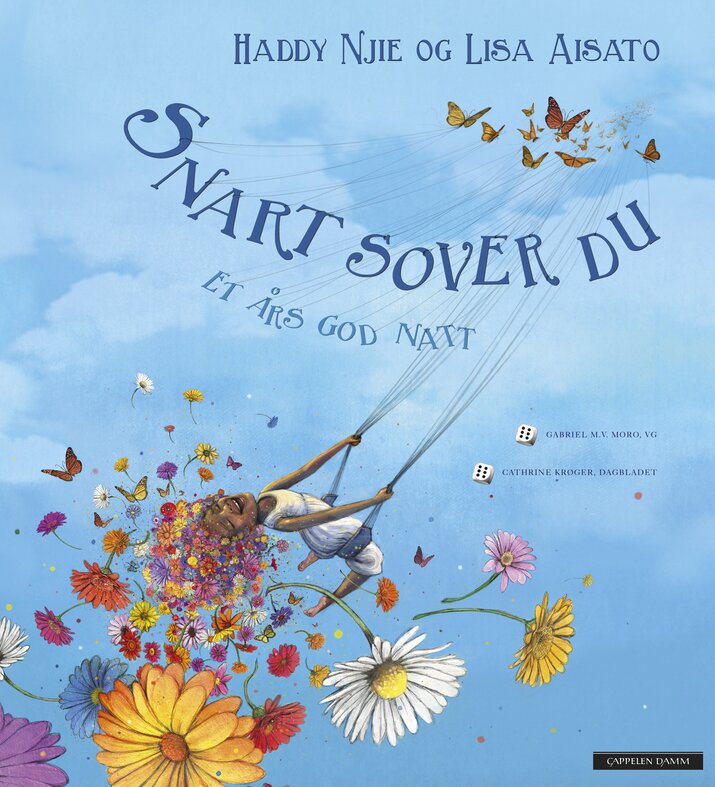 'Exceptionally beautiful picture book from sisters Haddy N'jie and Lisa Aisato … The idea is just as simple as it is original, not to mention genial.'

VG
''…both a vibrant and truly beautiful picture book. I know that, as a child, I would have loved this book. (…) this both sensual and hypnotic picture book will become a favourite for thousands of children.'

Barnebokkritikk.no