Children
Novel
Linde Hagerup
One Brother Too Many
En bror for mye
Sara can't be bothered to be nice to Steinar. He's too little and annoying and spoilt. But when his mother dies, he moves in with Sara's family, and Sara finds out she's got a brother. Steinar is always around and spoils everything that used to be great. Sara can't cope with it. Her family can't cope with it. That's when Sara has a fantastic idea that may just change everything.
Illustrated by Jens M. Larsen Aas.
Suitable for children from 6 to 12 years.
Nominated for the Deutscher Jungendliteratur Preis 2020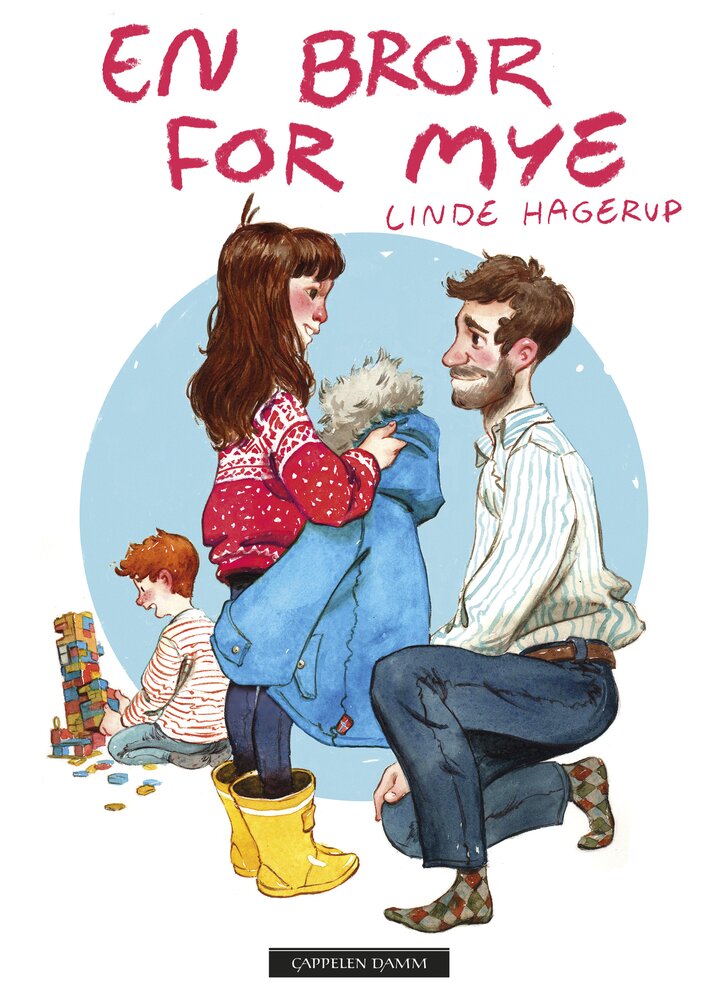 'Poetic and engaging about a great challenge for a 9 year old …Hagerup has written a rock solid novel that talks straight to its audience, and at the same time allows them to chew on more than other easy reader's books tend to do. That takes great talent.'

Dagbladet
'…a language so fresh that it is a delight (…) it is well done to let Sara live out her frustrations without me as a reader loosing the sympathy for her.'

Bergens Tidende