Children and Young Adults
Picture Book
Mari Kanstad Johnsen
I'm Out of Here
Jeg rømmer
In 2015 Gyldendal added a new genre to the book palette! WORD-FREE books. These are books that can be read by proficient and poor readers alike, but that give those less proficient in the 6-9 target group that special feeling of finally having read a whole book. On their own!
The word-free books do not contain a single word, but are read by following the illustrations, discovering details, patterns, feelings, action – solely by concentrating on the visual aspect. A skill our youngest readers often possess.
The word-free books aim for the target group that ought to be able to read, but needs a reading experience that motivates and inspires them – and does not exclude them from the literary universe. Of course it's possible to read a whole book without having the traditional understanding of reading completely under one's belt!
To tell a story without using words is an extremely demanding exercise and Gyldendal has asked some of the best visual story-tellers in Norway to do it.
About I'm Out of Here:
When you've moved to a new place, far away from your friends and your old school class, then it's not so unusual to feel a little lonely. Maybe the new class will become friendlier after a while? Or maybe not. Maybe one needs a clever trick to make new friends – how about a luminescent rabbit?
Special mention in the 2017 BolognaRagazzi Award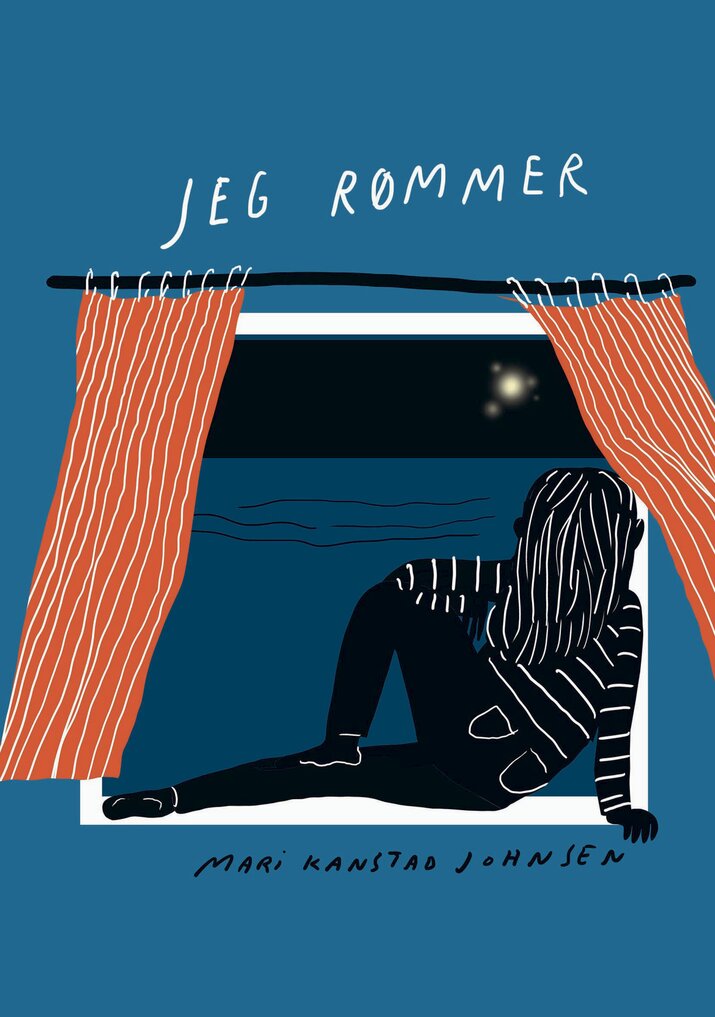 'A successful start to a new series of wordfree picture books … It is nice to see that the publisher chooses the very best of the picture book artists to make these books. It is a demanding task to tell a story without words, but they have succeeded with flying colors. We want more!'

Barnebokkritikk.no
'I have rarely read a Norwegian picture book this rich and full of action – with no words … One of the best picture books so far this year.'

Barnebokkritikk.no