Fiction
Novel
Lotta Elstad
I Refuse to Think
Jeg nekter å tenke
I Refuse to Think has much of the same sharp and smart humour of Lotta Elstad's earlier books. We meet Hedda Møller after a traumatic plane landing and hazardous journey back to Oslo, though a Europe in crisis, on buses and trains, dirty hostel rooms and a one-night stand in Berlin that will just not stop sending messages in CAPS LOCK. Back home she discovers that she is unwantedly pregnant. That should be an easily solved problem.
It's not.
I Refuse to Think is a dark, feministic contemporary comedy about politics, love – and an abyss that is getting dangerously closer.
Nominated for The Oslo Prize 2017 for Best Novel.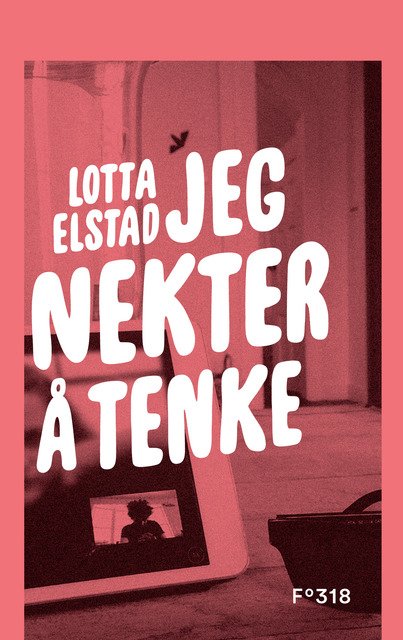 "Lotta Elstad's energy, wittiness and precision makes I Refuse to Think to one of this year's most enjoyable reads. Within its comical genre, it is absolutely perfect; stimulating, exciting, funny, sharp – and somewhat dark."

Fædrelandsvennen, 6 out of 6 stars
"… a novel that is funny, even if it is political. Elstad writes with energy and good timing. The suspense lasts until the last chapter."

Dagsavisen