Children and YA
Picture Book
Alice Bjerknes Lima de Faria
The Bird Party
Fuglefesten
Flapps is a nocturnal animal who gets bored when there's no one to play with. Everyone else sleeps at night – just not Flapps!
Sometimes Mark plays with her, but tonight Mark has to go to bed earlier than usual. Mark was invited to a birthday party at the birds' place. Flapps wasn't. So, she steals the invitation when Mark is sleeping and goes herself. But the birds aren't particularly interested in having a visit from Flapps. They want Mark, and there's a reason for that…
The author of the successful It wasn´t me, said Robinhound follows up with a delightful story about feeling like an outsider, about finding your own friends and about being proud of who you are.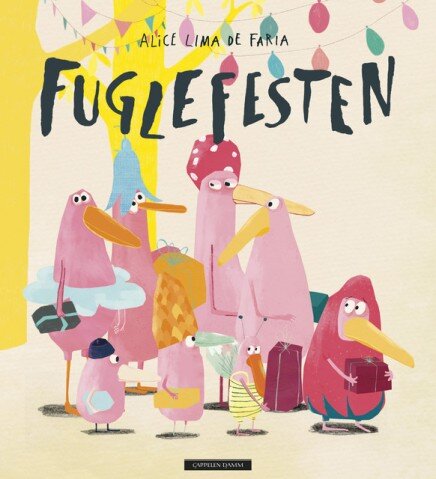 "Tender hearted and festive…The Bird Party has the sympathetic vision, the playful illustrations and the quiet humour. The theme is important. How long are we willing to go to fit in with a specific group?"
FIVE STARS OUT OF SIX

Dagbladet