Children and Young Adults
YA Graphic Novel
Magnhild Winsnes
Shhh
Hysj
Everything that is suddenly a secret.
This summer Hanna realises that she is lagging behind in just about everything: hobbies, friends, her body, boys, EVERYTHING. Through various experiences, encounters and discoveries Winsnes portrays the transition from child to teenager with a great deal of humour and seriousness. Winsnes´ illustrations follow the lense of a camera – she has the unique ability of telling a story with images.
Beautiful, humourous and sensitive story about secrets.
Shhh is a graphic novel for YA readers that stays with you.
Winner of the Ministry of Culture's First Book Prize 2017
the Critics' Prize for Best Children's and YA Book 2017
the Norwegian Writers for Children First Book Prize ("Trollkrittet") 2017
"Best of Show" 2018 – The GRAFILL's Visual Prize and "GOLD – Best Children's Book" 2018 – The GRAFILL's Visual Prize.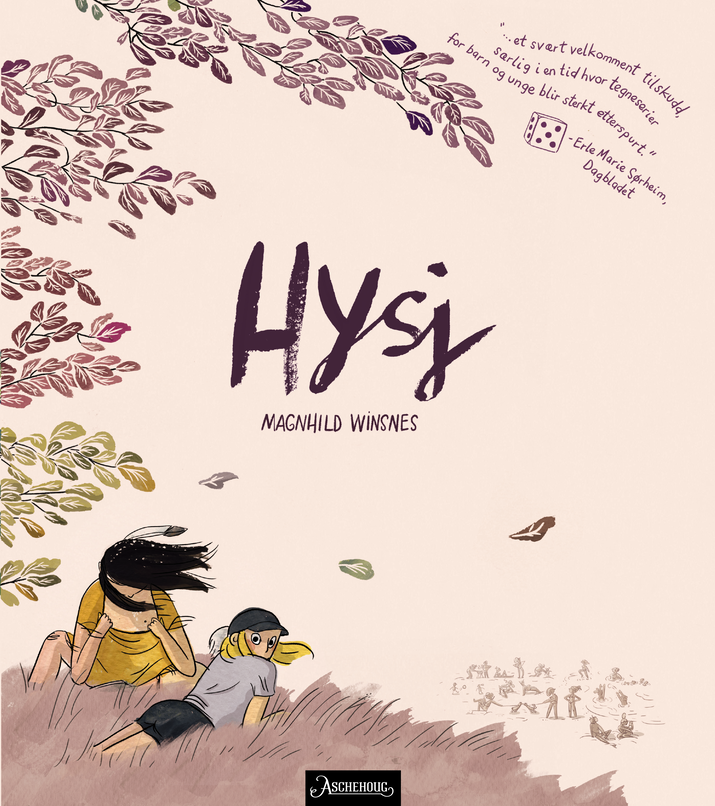 "… wonderful, tender and attentive about the time between childhood and youth (…) very rare (…) original and beautiful …"

Hamar Arbeiderblad, 6 out of 6 stars
"Shhh is a powerful debut about the summer you reach puberty. Magnhild Winsnes has made a book that smells of summer and freshly cut grass and tells a story that really hits"

Empirix