Children and Young Adults
Illustrated novel (Vol. 1 in a series)
Simon Stranger
Helena Lindholm
Kokotopia
Kokotopia
Kokotopia is a humorous and easy to read series, packed with hilarious illustrations and great fun. Each book covers a time period in the history of mankind, with the same two characters in every story: Helena and Simon. The joy of reading is the main focus of these books, but as a bonus, the readers will learn a little bit as well.
Book 1 is about the Middle Ages, the black death, witches, knights and Don Quijote. Published in Norwegian February 2018.
Book 2 will be about ancient Egypt, the pyramids, the tower of Babel and Ikaros, and will be published March 2019.
Book 3 is all about the Stone Age. Dangerous beasts in the jungle, Noah's Ark … and paradise itself, inside an extinguished volcano. Due the fall of 2019.
A total of 8 titles are planned. The history of the world has never been funnier! Kokotopia is recommended for everyone who likes to read, laugh and learn at the same time. Those who like The Diary of a Wimpy Kid, The Treehouse Series or Captain Underpants will love Kokotopia. For readers aged 8–14 years. The first book has had a flying start in Norwegian, selling out the first print run in less than a week, and was chosen as a main title for the leading Norwegian book club. "Kokotopia" has also been nominated for the Norwegian Avid Reader Award.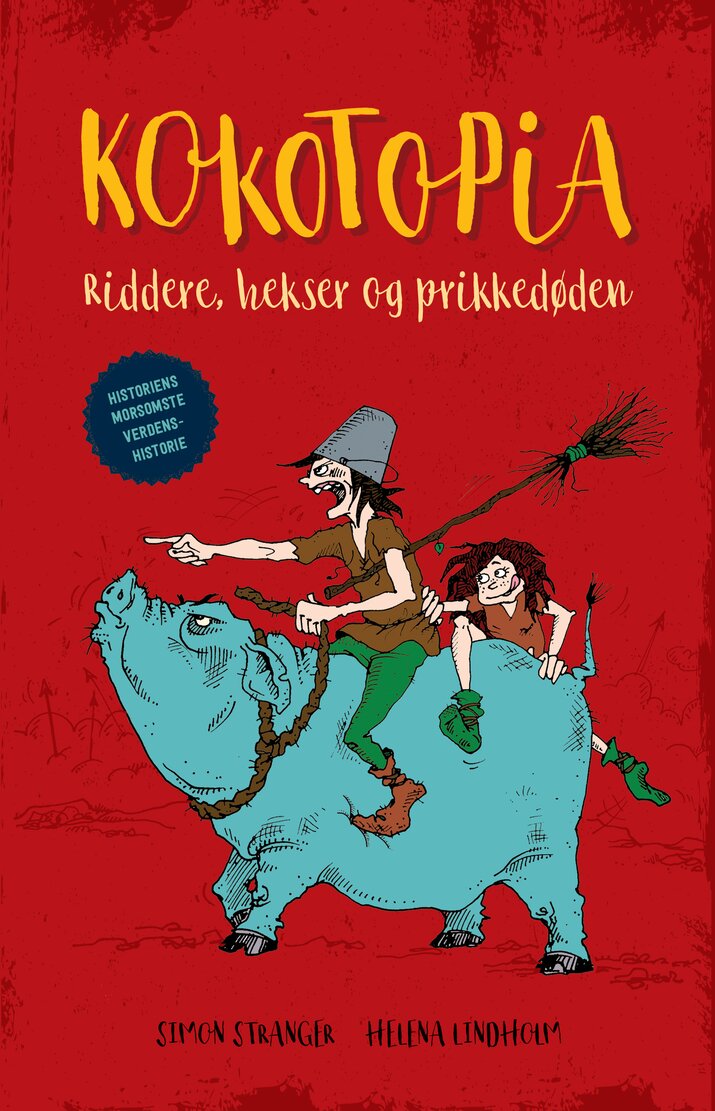 "Simon Stranger and Helena Lindholm's new series of children books has got all it takes to pull the readers in: A very likable duo, lots of action from the very first page and a story filled with humour, enthusiasm and fun (…) This playful adventure also gives the kids knowledge about historical figures and events, like Marco Polo, Kublai Khan, the black death and the hunt for witches."

Dagbladet