News from NORLA
2020 was a remarkably good year for Norwegian literature abroad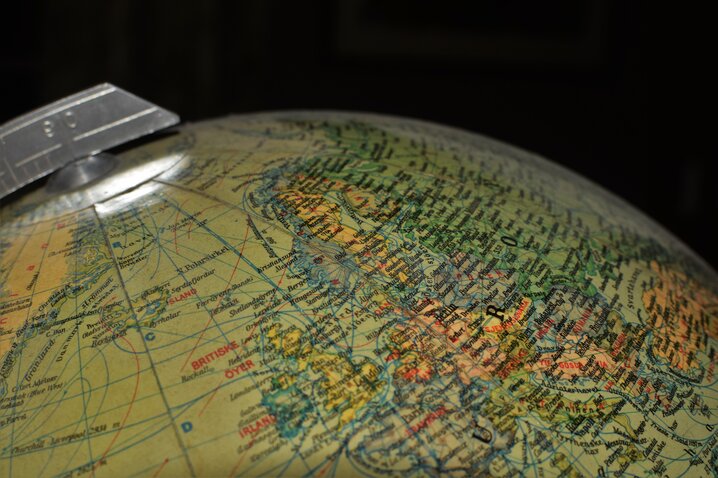 Photo: Ann Olerud
It is uplifting to be able to confirm that interest in Norwegian literature abroad has continued to be remarkably high during a year when so much has changed as a result of a pandemic. When physical meetings and travel are not possible, literature can still provide knowledge and experience. In 2020, NORLA received a record number of applications for translation support – as many as 660 applications – surpassing the number of applications in 2018, which amounted to 651.
To meet the challenges facing the publishing industry during the first phase of the corona pandemic, NORLA, along with the rest of the Nordic region, introduced a temporary guarantee for three of the application rounds of 50% support for applications that met the criteria.
Of the 660 applications, 634 were granted support for translations into 48 languages. These are divided into 456 fiction titles and 178 non-fiction titles. And of this total, 178 titles were for children/young adults. The figures are on a par with the record-setting year 2018, where 639 grants were allocated – in the run-up to Norway as Guest of Honour at Frankfurter Buchmesse 2019.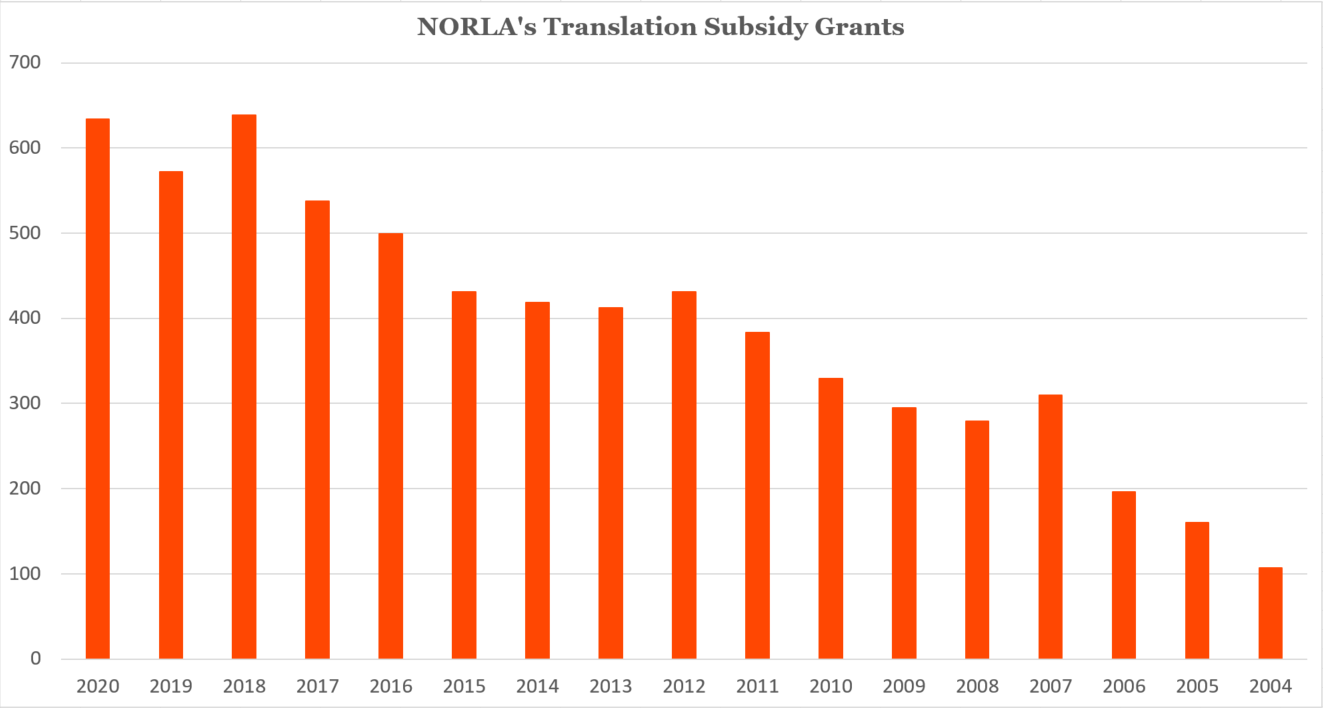 30% increase in literature for children and young adults
Interest in Norwegian literature for children and young adults, has increased significantly: As many as 178 grants were allocated for titles for young readers in 2020 – an increase of 30% compare to the 136 grants allocated in 2019.
Norwegian literature translated to 48 languages
We are also very pleased that NORLA has never before granted translation support for as many languages in a single year – 48 different languages in total, during 2020.
Danish, German and English at the top
Danish is at the top, followed by the biggest languages for Norwegian literature when the allocations for translation grants are counted: German, English, Russian, Polish, Bulgarian, Dutch, Swedish, Hungarian and French. NORLA has never before granted support for so many Nordic translations as it did in 2020 – a total of 108 – of which 81 received funding from the Nordic Council of Ministers.
And for the first time, NORLA has granted support for the translation of a Norwegian book into Creole (Haiti).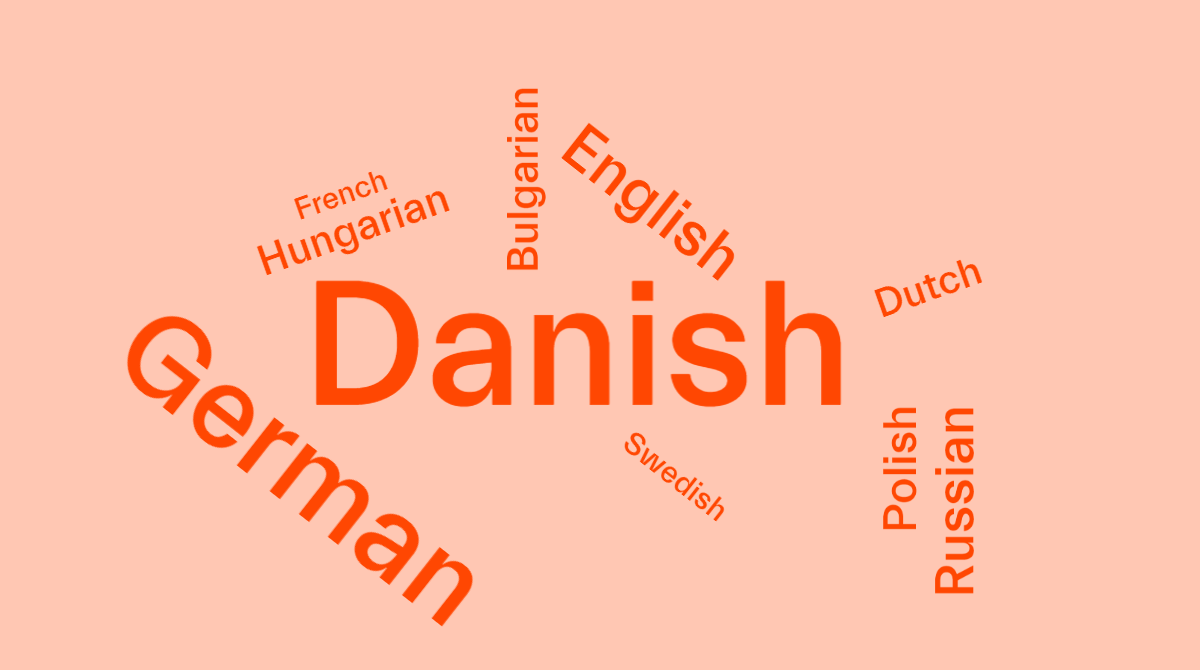 Greater breadth of authorship than ever
The total of 634 grants is divided into 443 different titles, comprising 302 authorships. The figures therefore confirm the great breadth of literature that is crossing international borders. And it shows a marked increase in dispersal since 2019, when 572 grants were divided into 372 titles.
 
The most translated authors – after translation support has been granted by
NORLA

– and irrespective of genre:

Maja Lunde (20* translations, fiction, and books for children and young adults – incl. titles illustrated by Lisa Aisato and Tegnehanne).
Karl Ove Knausgård (19 translations, both fiction and non-fiction).
Hedvig Montgomery (15 translations, non-fiction).
Jørn Lier Horst (15* translations, fiction – also written together with Thomas Enger and children's book ill. by Hans Jørgen Sandnes).
Roy Jacobsen (12* translations, incl. one title co-written with Anneliese Pitz).
The most translated authors in various genres:
Fiction for adults
Karl Ove Knausgård has 15 translations for fiction.
Jørn Lier Horst has 14 translations, including 2 titles co-written with Thomas Enger.
Maja Lunde and Roy Jacobsen* each have 12 translations (*one title co-written with Anneliese Pitz).
Jon Fosse has 10 translations.
Non-fiction for adults
Hedvig Montgomery is the most translated non-fiction writer with 15 translations.
Erika Fatland has 7 translations.
And three authors have 4 translations each: Karl Ove Knausgård, Erling Kagge and Anja Røyne.
Children's and young adult literature
Hans Sande and Maja Lunde* each have 8 translations (two of these titles are illustrated by Lisa Aisato and one is illustrated by Tegnehanne).
Maria Parr and Bjørn F. Rørvik each have 7 translations (*two of these titles are illustrated by Per Dybvig and one is illustrated by Gry Moursund).
The following authors have 6 translations each: Kristin Roskifte, Bjørn Sortland and Timo Parvela (co-authors), as well as Nina Brochmann and Ellen Støkken Dahl (co-authors).
Read more
See details of NORLA's allocated translation subsidy previous years here.