News from NORLA
Warm welcome for Norwegian literature in Japan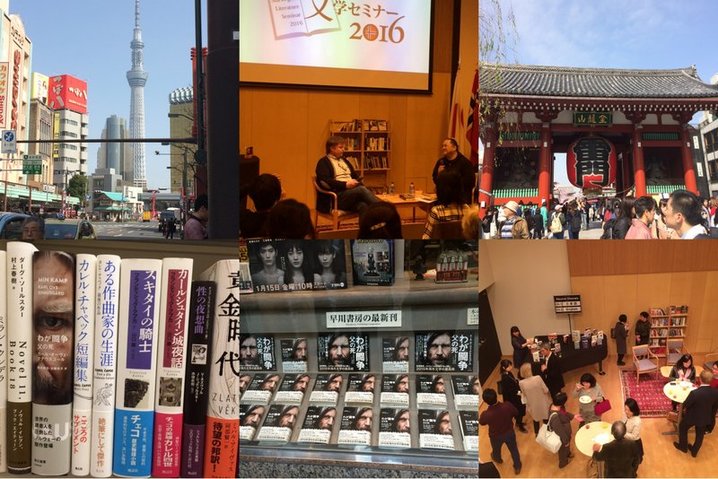 Photos: Margit Walsø
Norwegian authors and NORLA were recently in Japan and were greeted with an overwhelming interest in Norwegian literature. On 6−10 March, there was a seminar on Norwegian literature, organized in collaboration with the Norwegian Embassy in Tokyo. The seminar was designed for publishers and translators, and was about crime fiction, children's and picture books, and translation.
The Norwegian participants were author Jørn Lier Horst, author and illustrator Mari Kanstad Johnsen, translator Anne-Lande Peters, publisher Svein Størksen (Magikon) and literature agent Hans Petter Bakketeig (Stilton Literary Agency), along with NORLA's Director Margit Walsø and NORLA's Senior Adviser Dina Roll-Hansen.
The programme also included eminent Japanese participants, who gave presentations or took part as moderators.
The level of attendance for the seminar was excellent, with between 40 and 100 participants at the different sessions, including publishers, translators and others interested in literature. The most popular was the session about children's literature.
The initiative coincided with Karl Ove Knausgård's visit to the Tokyo International Literature Festival, which gave the proceedings an added shine and drew attention to the seminar.
We are extremely satisfied with the interest and attention dedicated to Norwegian literature in Japan and look forward to further expansion of the network in the Japanese book industry.
Read more about the seminar in our calendar and on the Norwegian embassy in Tokyo's website.
(Photos: Margit Walsø)
NORLA travels around the world to promote Norwegian literature
Please have look at some of our other travelogues here.