News from NORLA
Anja Majnaric – Translator of the Month for September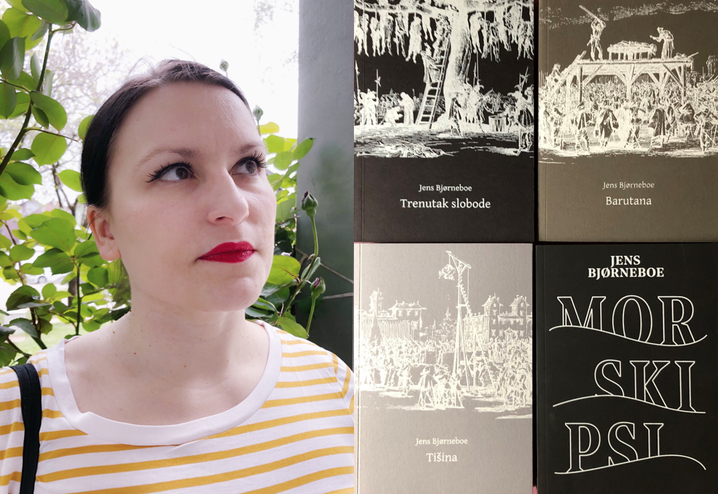 Anja Majnaric and her translations of Jens Bjørneboe
September's Translator of the Month is Anja Majnaric. She translates fiction from Norwegian and English to Croatian. Anja has translated many of Karl Ove Knausgård's books (My Struggle 1-6, Spring and Summer), Jens Bjørneboe's History of Bestiality Trilogy and The Sharks, and many other authors such as Maja Lunde, Vigdis Hjorth, Geir Gulliksen and currently Johan Harstad, plus also some crime fiction. She has recently set up a publishing house, together with two friends: Woodencloak Books. Anja lives in Zagreb with two cats and she is a night owl.
In our interview, we asked Anja: Which book are you currently translating?
«Right now I am translating Johan Harstad's novel Max, Mischa and the Tet Offensive (original title: Max, Mischa & Tetoffensiven). A gigantic but absolutely brilliant book, and it is so exciting to translate it!
However, I do think this will be my last giant (I translated Knausgård's My Struggle, book 6 too, and both books are more than a thousand pages long) because it is very exhausting..»
Those of you who understand Norwegian can read Anja's Translator of the Month interview in full here.
Read more
Learn more about Anja on Books from Norway.
Other translators interviewed in our Translator of the Month series.