News from NORLA
Maria Parr's "Waffle Hearts" stirs hearts in Italy and the Nordic countries
Maria Parr's celebrated novel Waffle Hearts is on the shortlist for the Italian literary award Premio Strega ragazze e ragazzi (for readers 6+). The award is one of Italy's most popular literary awards and the award ceremony will be held during the Bologna Children's Book Fair 2016.
The Italian edition of the book has already received several other awards; Il Premio Andersen and Super Premio – Libro dell'anno 2015.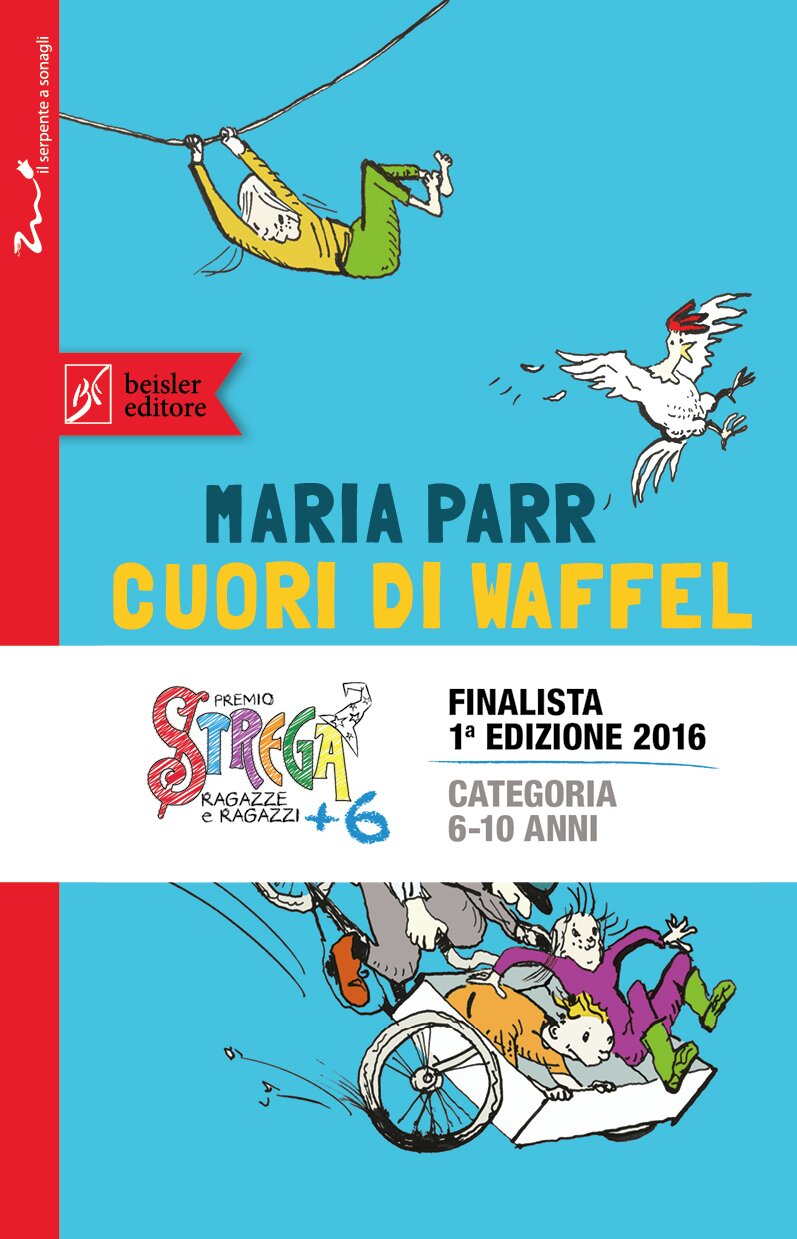 The book "Cuori di waffel" is translated from the Norwegian by Alice Tonzig and published by Beisler Editore through a translation grant from NORLA.
Read more about the award (in Italian) here.
The second week of November, Waffle Hearts is one of three Nordic books to be read aloud in more than 2000 libraries and schools in all the Nordic countries, as part of the Nordic Library Week – which this year focuses on "Friendship in the Nordic countries".
Maria Parr's book is now sold to 27 countries. Read more about the book and foreign rights here.
Read more in Norwegian:
About Maria Parr – and what is hopefully to become her eagerly awaited next book – here.
And more about the Library week here and about this year's theme here.
Alice Tonzig was NORLA's Translator of the Month for May, read her interview – among other things about translating "Waffle Hearts" – here.