News from NORLA
New translation award to Sanda Tomescu Baciu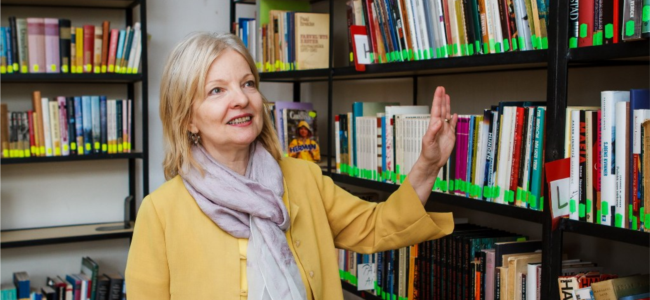 Dr. Sanda Tomescu-Baciu recently received the "Romanian language" Award for her translations from the Norwegian language and for promoting the intercultural relations. The prize was awarded in the frame of the Transylvania International Book Fair, which took place in Cluj Napoca, between October 6-11, 2015.
NORLA offers its warmest congratulations!
Read more about the prize (in Romanian) here.
In July Sanda Tomescu-Baciu was awarded the prestigious Eta Boeriu prize for the translation of the novel "Vizionare" (original title: "Visning") by Lars Saabye Christensen.
Read more in English here.
In September Dr. Tomescu-Baciu was NORLA's Translator of the Month. Read her interview (in Norwegian) here.
(Photo: Radu Pădurean/flaneur21.com)