News from NORLA
New Year, new possibilities!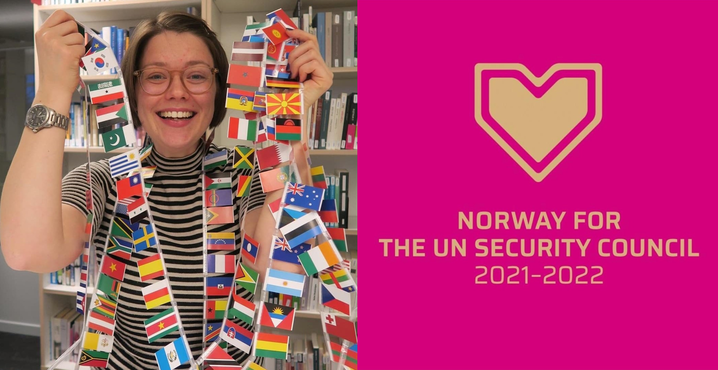 Our colleague Ellen with the flags of all UN nations. Photo: Mette Børja
As of this year, Norway holds a seat in the United Nations's Security Council. We will be a member of the Council until 31 December 2022.
At NORLA we are celebrating this international commitment with a sneak peak – on Instagram – in to our book shelves. You might call them a miniature UN of books!
Throughout the year we will show you books in all genres and languages, highlighting the variety of Norwegian books available in translation.
Let us know when you see your language!