News from NORLA
NORLA's Translator's Award for 2020 goes to Lucy Moffatt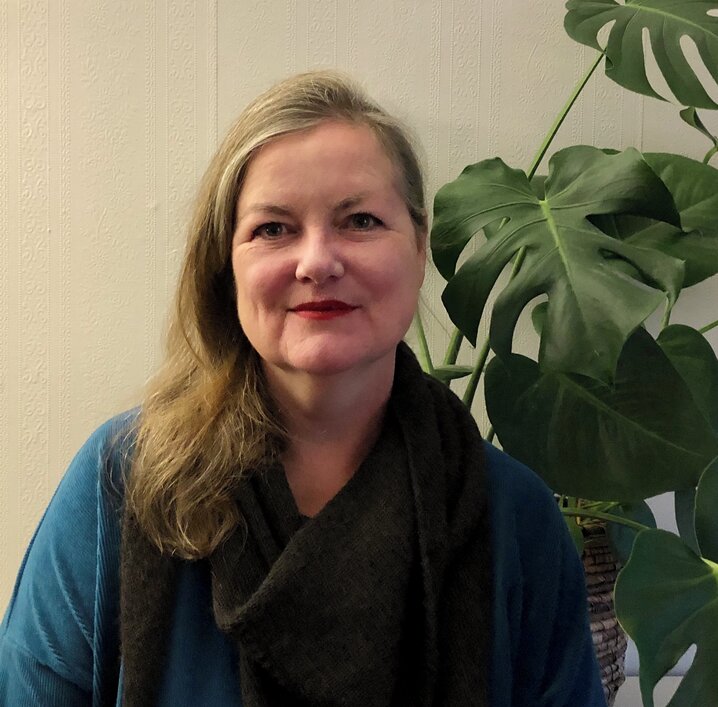 Lucy Moffatt. Photo: Ånon Egeland
NORLA's Translator's Award alternates between fiction and non-fiction, and in 2020 it is going to a translator who has truly excelled herself in the field of non-fiction. The award includes a prize of NOK 20,000 and a stay of up to three weeks in the writer's flat at the House of Literature in Oslo.
This year's award winner has translated a significant number of the most important non-fiction titles in recent years. Lucy Moffatt has in a short time proven to be a dedicated, stylistically-aware and quality-conscious Norwegian translator. She began translating Norwegian as late as 2014, but has clearly managed to distinguish herself already.
She is also highly versatile thematically and has dealt with a wide range of subjects, ranging from historical geography, via sexual health, to entomology, climate issues and measures for beating insomnia.
Lucy Moffatt has also shown herself to be an outstanding stylist with a thorough understanding of genres. She has worked with a number of exciting voices within non-fiction, many of them distinctive and linguistically challenging.
An example of this is her translation of Anne Sverdrup-Thygeson's highly specialised and detailed, yet humorous and light-hearted descriptions of the lives and habits of insects in Extraordinary Insects.
Another is Ellen Støkken Dahl and Nina Brochmann's informative feminist project The Wonder Down Under: A User's Guide to the Vagina, where the narrator's cheeky tone was important for the book's success. Lucy handled the direct and humorous style of the book exceptionally well. She also solved the linguistic challenges presented by Are Kalvø's dry humour in Hiking to Hell (to be published in 2021) in an exemplary manner. There are plenty of other examples we could give.
Lucy has also proven to be a dedicated communicator and has participated in events, debates and the like in her efforts to reach readers.
Before learning Norwegian, Lucy worked for many years as a translator from Spanish, so as a Norwegian translator she is able to draw on her Spanish translation experience. The criteria for NORLA's Translator's Award states that the prize is awarded to "a talented young translator who has contributed significantly to the translation of Norwegian literature into foreign languages, as well as to the promotion of Norwegian literature abroad". Lucy Moffatt's career as a Norwegian translator is still young, and we believe that this award will help contribute further to the promotion of Norwegian literature abroad.
Congratulations to Lucy Moffatt on receiving NORLA's Translator's Award 2020!
Lucy Moffatt was born in London and lives in Risør, Norway.
Watch our film about Lucy here
Read more
More about Lucy Moffatt here
More about NORLA's Translator's Award here