News from NORLA
Norway as Guest of Honour at Frankfurter Buchmesse 2019 was a success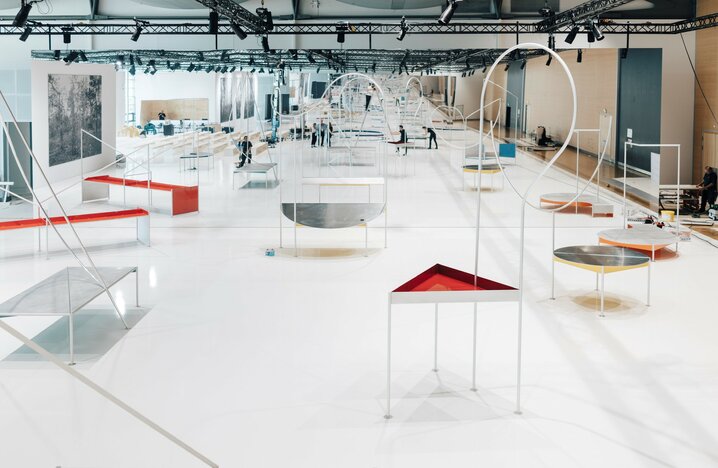 Norway's Guest of Honour Pavilion at Frankfurter Buchmesse 2019. Photo: Luis Callejas, LCLA.
On behalf of the Ministry of Culture, Economics Norway has carried out an external evaluation of the Guest of Honour project. The evaluation has been based primarily on whether the goals for the initiative Norway as Guest of Honour at Frankfurter Buchmesse 2019 were achieved. The report is now ready and has concluded that the Guest of Honour project was successful.
NORLA's director Margit Walsø comments on the evaluation as follows:
"We are pleased that the external evaluation shows that Norway's largest cultural export project ever was successful! The results are many and good, such as the strong increase in translations of Norwegian literature and great media attention in Germany which contributed to the positive exposure of Norwegian literature, art and culture, and of Norway in general."
Read the evaluation here (only in Norwegian).
The evaluation was carried out one year after the book fair ended, and could therefore only assess the short term achievements. Although the pandemic has caused the planned follow-up activities to being canceled, postponed or moved to digital platforms, many have also pointed out that the Guest of Honour initiative has had an extra or unexpected positive effect. Having recently met each other physically, and having shared a positive experience, can make it easier to maintain this contact when meetings have to be moved to digital arenas.
NORLA led the Guest of Honour project and has contributed to the evaluation, as have many other actors. 30 people from 22 organisations were interviewed for the report.
Read more
Complete information about the Guest of Honour initiative can be found here
NORLA's own report can be found here