2023-02-06
Norway to be Guest of Honour at the Cairo Book Fair in 2024
On Monday 6 February, it was officially announced that Norway will be Guest of Honour at the Cairo International Book Fair in 2024.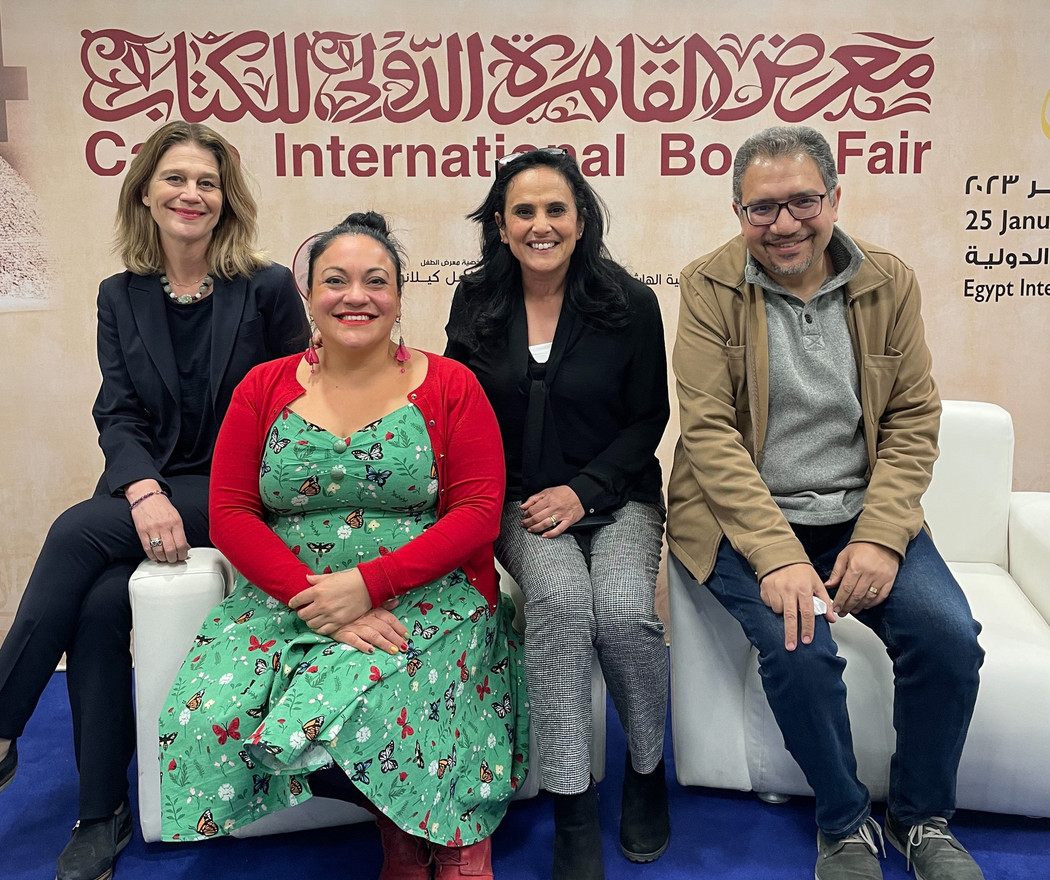 The Book Fair
The Cairo Book Fair is a public trade fair, which is is held annually over two weeks in February. It has a total of 3-4 million visitors and receives a lot of press coverage in the Arab world. The fair is a cultural meeting place offering a broad program of authors, book sales for the public, and a large conference program aimed at an industry audience.
The Norwegian program at the Book Fair
At the Cairo Book Fair, we will be presenting a broad and attractive programme, targeting both a general audience and the book industry.
The author program will reflect the range of themes and genres within Norwegian literature that have been published in Arabic. Around 8-10 writers from Norway will be invited to participate in the Guest of Honour program in 2024.
Children's and young adult literature, contemporary literature and narrative non-fiction is especially popular in Egypt, and the program will highlight these books, their authors and translators with an emphasis on titles already translated into Arabic or those scheduled to be published in 2024.
In cooperation with the book industries in Norway and Egypt, we want to create a good preparatory program that will run ahead of the book fair in 2024, and handle the translation work, recruitment of translators, industry meetings while using the existing NORLA program with Egyptian book trade professionals, for example during the Norwegian Literature Festival in Lillehammer.
Goals for the Guest of Honour project
One of the most important goals for the Norwegian initiative is to strengthen the recruitment of translators from Norwegian into Arabic.
The project will also help to increase rights sales in the long term and make Norwegian literature better known in the Arab world.
The initiative also aims to contribute to exchange and dialogue between the Arabic and Norwegian literary worlds.
The project
NORLA will be leading the Guest of Honour project in close cooperation with the Norwegian Embassy in Cairo, translator Sherin Abdel Wahab, relevant partners in Norway such as The Norwegian Institute for Children's Books and others, as well as the book fair, publishers and bookstores in Cairo. NORLA took part in this year's book fair in order to establish contacts and prepare for the guest of honour initiative in 2024. Children's book author Veronica Salinas took part and presented her picture book The Voyage (illustrated by Camilla Engman) to the public at the book fair and in bookstores.