News from NORLA
Arabic langauge on the agenda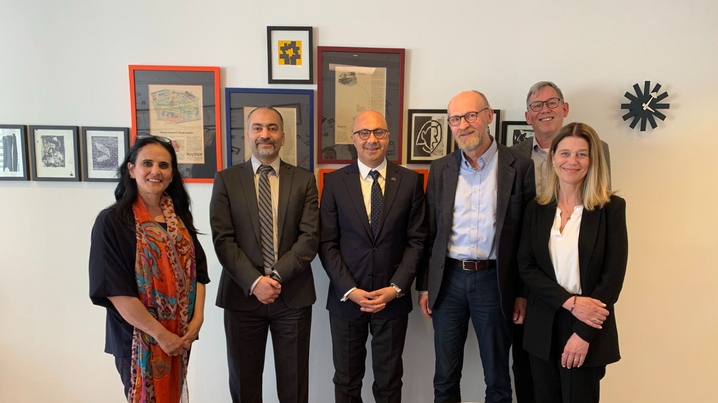 From a meeting at Kopinor. From the left: Translator Sherin Abdel Wahab, Counsellor Alhassan Soliman (Embassy of Egypt), President Dr. Ahmed Bahey-Eddin (Cairo International Book Fair), Director Yngve Slettholm (Kopinor), Senior Adviser Oliver Møystad (NORLA) and Director Margit Walsø (NORLA)
This week we have had the pleasure of focusing on the literary exchange between Norway and the Arab speaking world, and also on translation from Norwegian into Arabic.
Dr. Ahmed Bahey-Eddin, President of Cairo International Book Fair, has visited Oslo in preparation for Norway's Guest of Honour project next year.
Over the last two days, he had meetings with:
- Arts and Culture Norway and Director Kristin Danielsen,
- Secretary of State, Erling Rimestad, of the Ministry of Foreign Affairs
- House of Literature and Director Susanne Kaluza
- Cappelen Damm and Literary Agent Anette Garpestad, Rights Director Ingvild Haugland Blatt and Director Tine Kjær
- Kopinor and Director Yngve Slettholm
- The Norwegian Institute for Children's Books and Director Nisrin Maktabi-Barkouki and staff
- The Multilangual Library and Head of Section Irene Hole
- Visits at Biblo Tøyen, Deichman Library Grünerløkka and Deichman Library Bjørvika
We would like to express our gratitude to our project partner, the Norwegian Institute for Children's Books, for the collaboration. Thank you also to the Egyptian Embassy in Oslo, and the Norwegian Embassy in Cairo.
NORLA's first ever Arabic translation seminar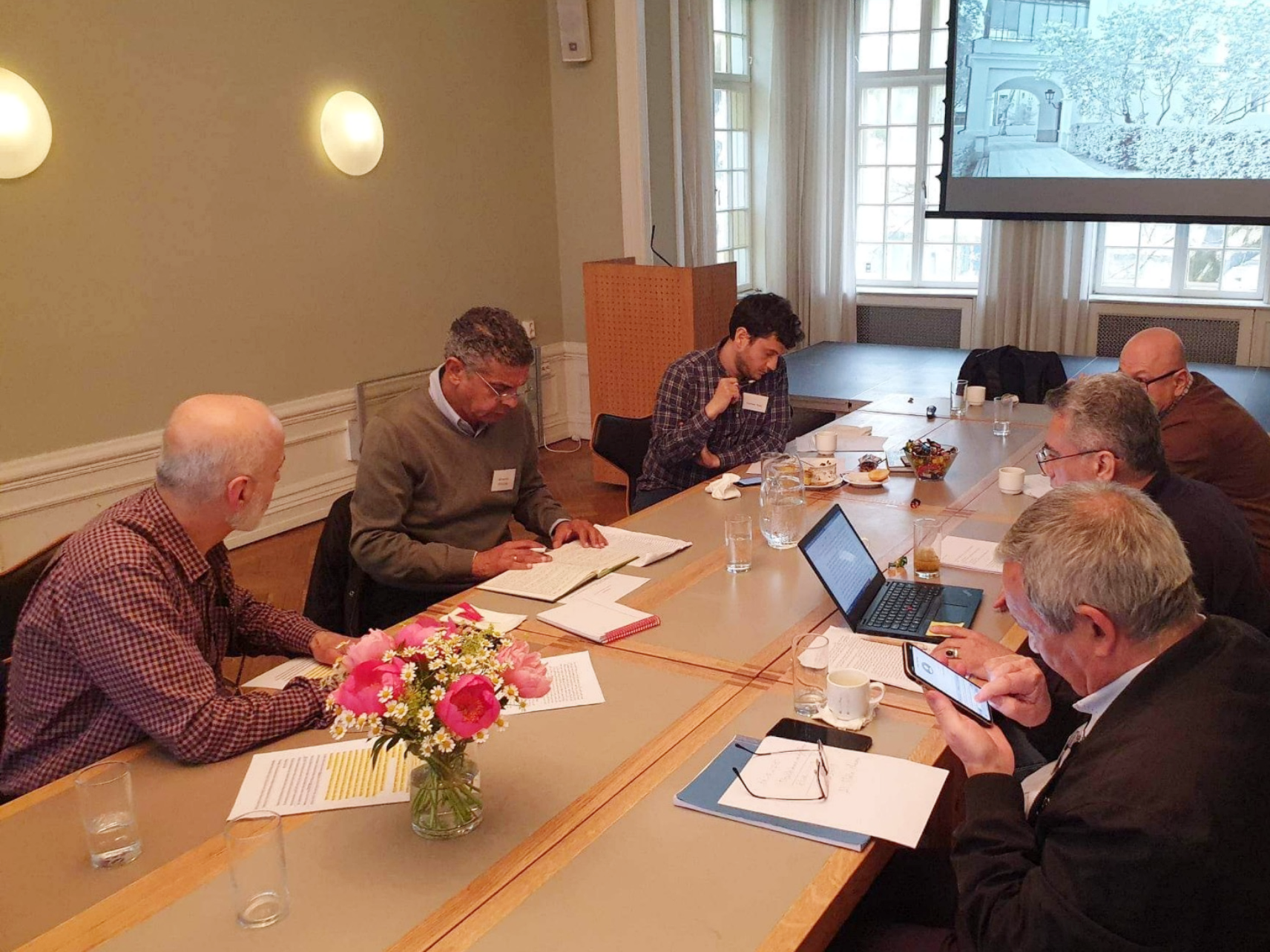 Norway will be Guest of Honour at the Book Fair in Cairo in 2024, and on that occasion we are looking to recruit more people who are interested in translating from Norwegian into Arabic.
On Thursday 11 May, we had the pleasure of gathering ten participants originating from Egypt, Syria and Iraq. They had prepared a translation of an extract from Helene Flood's critically acclaimed novel The Therapist.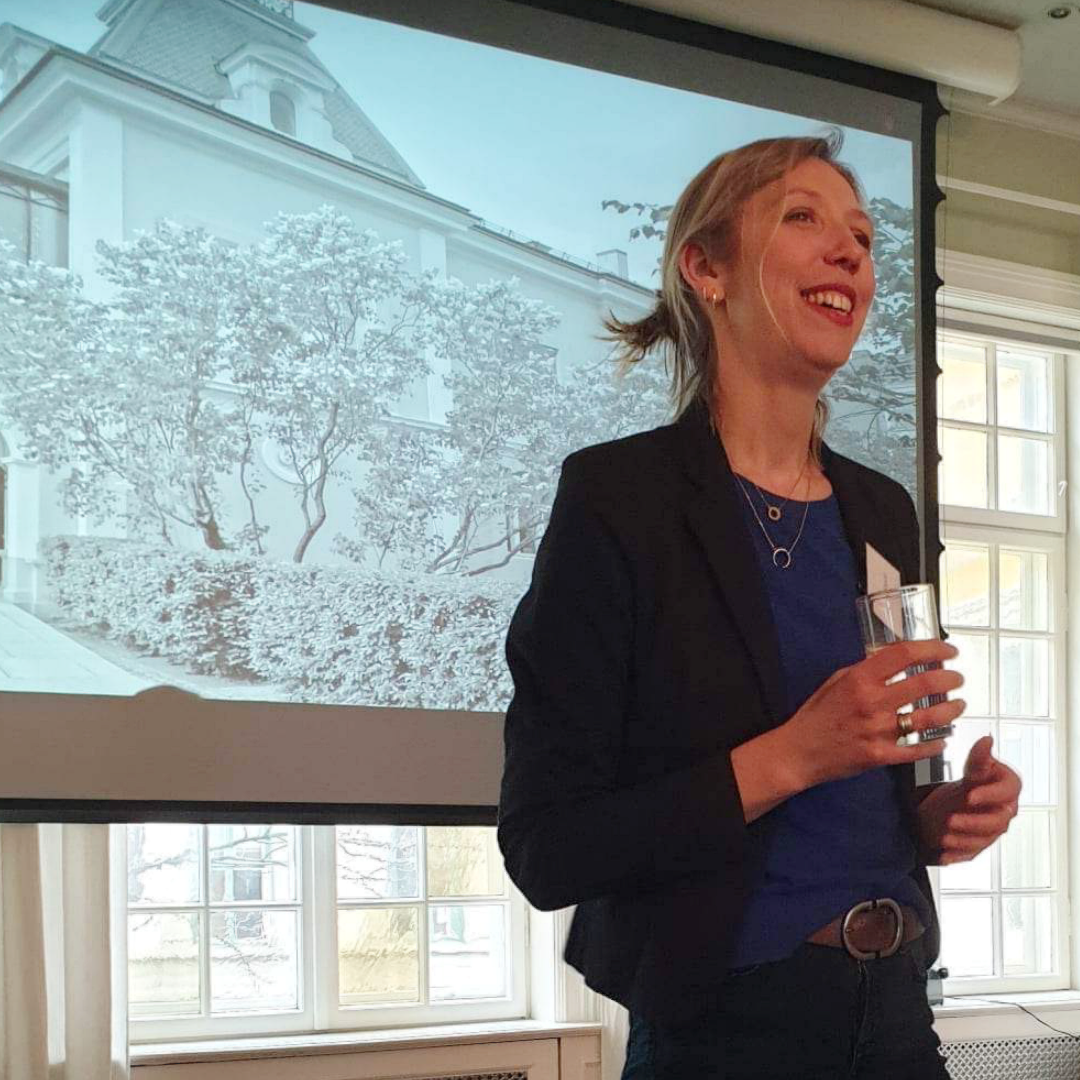 The seminar opened with a lecture on translating between Arabic and Norwegian, by Geir Skogstad, and an introduction to the Egyptian and Arabic publishing industry, by the experienced translator Sherin Wahab.
Then followed a session with translation discussions based on the extract. Helene Flood talked about her book and was also present during the group work. The participants were well prepared, and the discussion was energetic and interesting.
The workshop was under the skilled leadership of translator Mohammad Habeeb.
Many thanks to all the participants for their efforts – we hope this seminar inspires the participants and lays the foundation for more translations into Arabic.
We are looking forward to the 2024 Cairo Book Fair, where Norway will be Guest of Honour.
Read more about the Guest of Honour project here