2022-09-23
Norway will be the Guest of Honour at the Bologna Children's Book Fair in 2026
NORLA is happy and proud to share the news that Norway will be the Guest of Honour in Bologna in 2026 – the world's most important book fair for children's literature.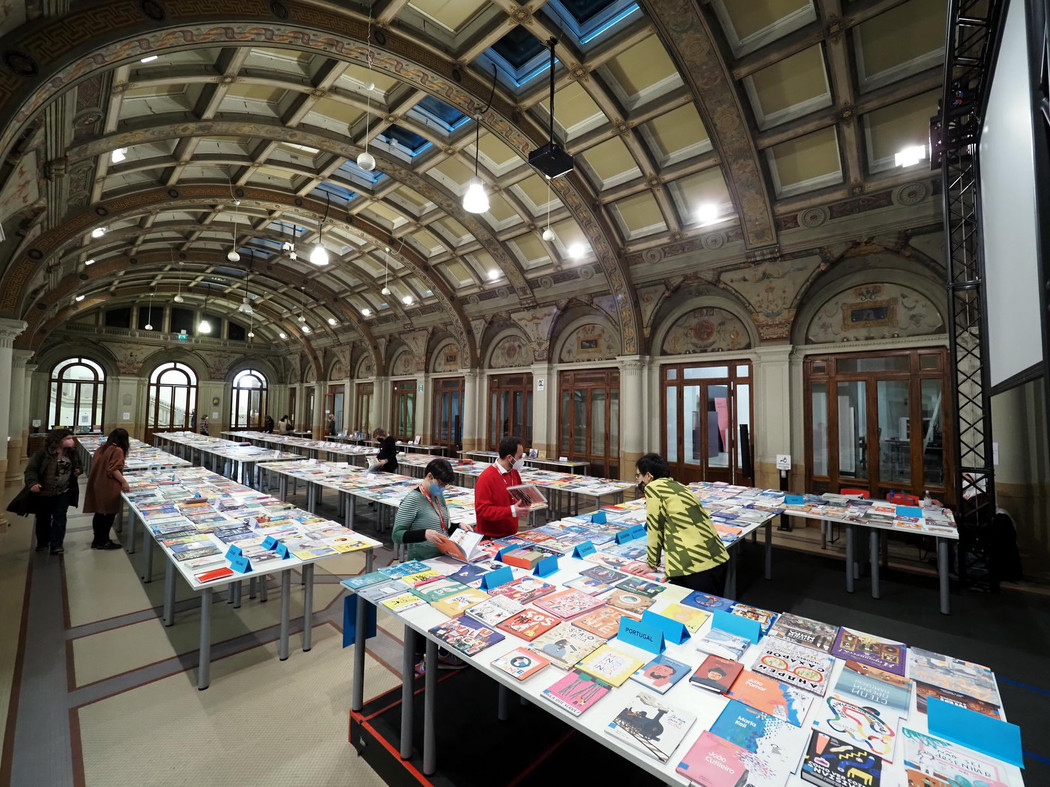 For almost 60 years, the book fair in Bologna has been the preeminent event in publishing for children's and YA literature internationally, and it is an important exhibition stage for both books and illustration. This year's fair had 1070 exhibitioners from 90 countries. The fair is a singular opportunity to present the courageous children's and YA literature from Norway to the entire world.
Every year, a country is invited to share their culture and literature for children and adolescents. Our perspective on dissemination will simultaneously be presented for the readers of the future. Norway will receive this opportunity in 2026 and will carry out a Guest of Honour Project. The Norwegian publishing industry and other organisations working in the wide field of literature and literacy for young people will be invited to participate.
Norway's most accomplished authors and illustrators of Children's and YA literature will be central – both in the preparations for the fair, and in the actual guesting year, 2026. There will be programmed events in the fair itself and around Bologna, and, not least, an exhibition of original works by Norwegian illustrators.
NORLA will execute the project in partnership with the publishing industry, literary and cultural actors, the Royal Norwegian Embassy in Rome, and international partners.
Alexander Løken, President of Norwegian Writers for Children says:
"It is a great honour to get to be the Guest of Honour in Bologna, and an important confirmation that the children's and YA literature from Norway is world-class. We look forward to showcasing the authors and illustrators we are so proud of – also in the time leading up to the festival."
Arne Vestbø, NORLA's board Chair and General Secretary of The Norwegian Non-Fiction Writers and Translators Association (NFFO) adds:
"The board of NORLA is very excited about the Bologna Guest of Honour project and sees this as a unique opportunity to display the breadth and quality of fiction and non-fiction for children, written by authors from Norway."
"We're highly looking forward to bringing our entire children's publishing industry from Norway to Italy and the world, to make visible both the high quality and breadth of our children's and YA literature. Children and youth — the readers of the future — have much to look forward to," says Margit Walsø, director of NORLA.
There will be a kick-off event for the project at in Lillehammer the 24th of May, 2023, in association with the Norwegian Festival of Literature and the Komma showcase. Save the date now – and more information to come.