News from NORLA
Norwegian children's literature arrives in China: Håkon Øvreås and Øyvind Torseter meet Chinese readers
2015 will be an historical year for the dissemination of Norwegian literature in China and Taiwan. All of 18 Norwegian books will be published in Chinese this year. And 11 of these are books for children/young people.
"Increasingly more Norwegian titles are being published in China and Taiwan and this is an exciting development. We have great ambitions for increased export," says NORLA's Director Margit Walsø.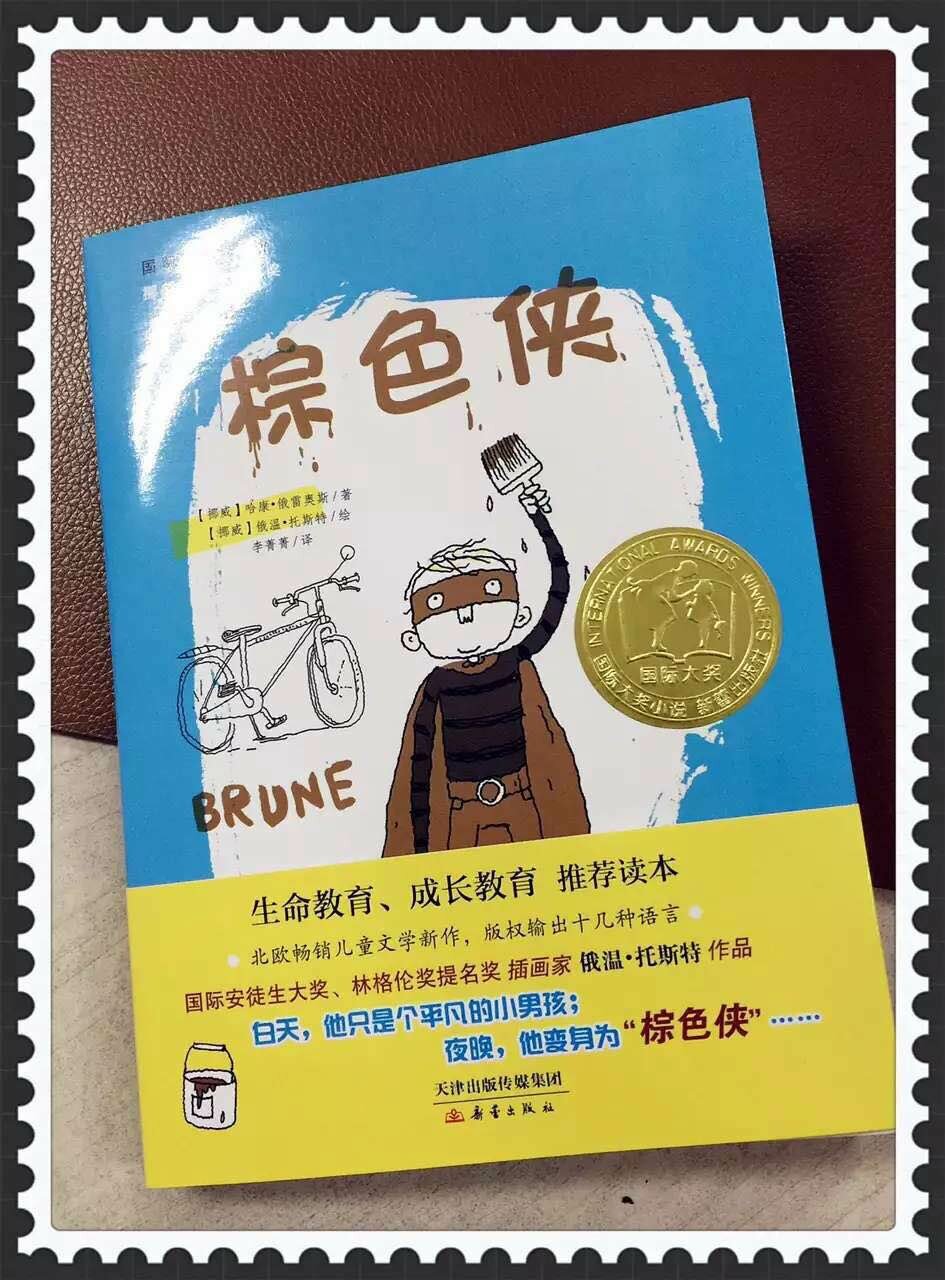 Author programme
The Chinese translation of the award-winning book Brune (Brown) will be launched during the international children's book fair in Shanghai on 14 November. Author Håkon Øvreås and illustrator Øyvind Torseter will then travel on to both Beijing and Guangzhou for an eventful programme.
The book is translated from the Norwegian by Li Jingjing and published by New Buds Publishing House through translation subsidy from NORLA.
Brune was awarded the Nordic Council Children and Young People's Literature Prize in 2014, and so far has been sold to 12 countries.
Book fair programme
NORLA will, for the first time, take part in the children's book fair in Shanghai and look forward to making contacts and sharing enthusiasm for – and information about – Norwegian literature and authors of current interest with publishers from China and Taiwan.
There will be a large Nordic stand at the fair where publishers and agents from the entire Nordic region are invited to participate. From Norway the publisher Magikon forlag, which has already sold many picture books in China, will take part.
During the book fair publishers from China and Taiwan will be invited to a seminar dedicated to Scandinavian literature: "Children's literature from the Nordic countries".
Norwegian publications in Chinese
48 Chinese translations of Norwegian titles have been published through translation subsidies from NORLA since 2004. There are 31 fiction titles and 17 non-fiction titles and ten of these are books for children/young people. During the same period NORLA granted funding to a total of 60 Chinese translations of Norwegian books.
See complete list of titles below.
Links:
See covers of Norwegian books published in Chinese through translation subsidies from NORLA (since 2011) here.
Presentations of NORLA's selected titles for the Shanghai Children's Book Fair is available in Chinese and English here.
Visit Shanghai International Children's Book Fair's website.
Read more about Håkon Øvreås og Øyvind Torseter's book Brune.