News from NORLA
Reiko Hidani - March's translator of the Month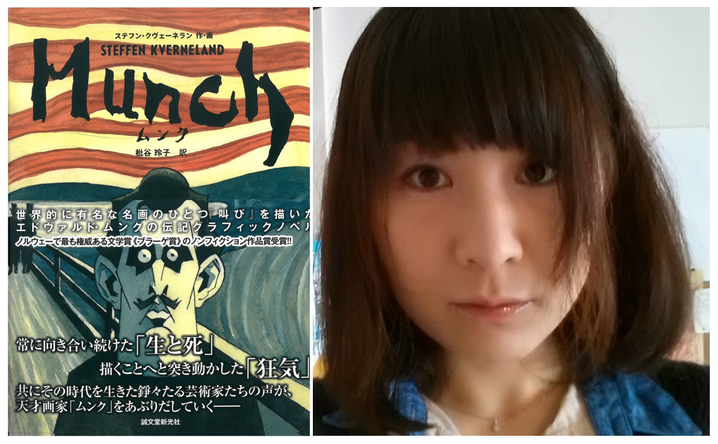 Translator of the Month for March is Reiko Hidani who translates into Japanese. She's in the news because her translation of Steffen Kverneland's Munch has been nominated for Japan's The Best Translation Award. She has also translated the recently published book What is Economy?, aimed at children and young people and written by Gunhild J. Ecklund.
In addition, Reiko initiated and arranged three great events that recently took place in Tokyo: a seminar for 12 Japanese translators from Nordic languages, which also included a crash course in pitching books. That was followed by a major meeting between translators, and 21 publishers and 3 sub-agencies keen to learn more about Norwegian literature, as well as a booksellers' seminar on Norwegian literature, which was held at a book store. All these events were welcome follow-ups to the publisher and translator seminars NORLA held in three different Japanese cities in November (read more).
Read more about Reiko at Books from Norway here.
Those of you who understand Norwegian can read her Translator of the Month interview here.
Read more
See other translators interviewed in our Translator of the Month series here.