News from NORLA
Siân Mackie – Translator of the Month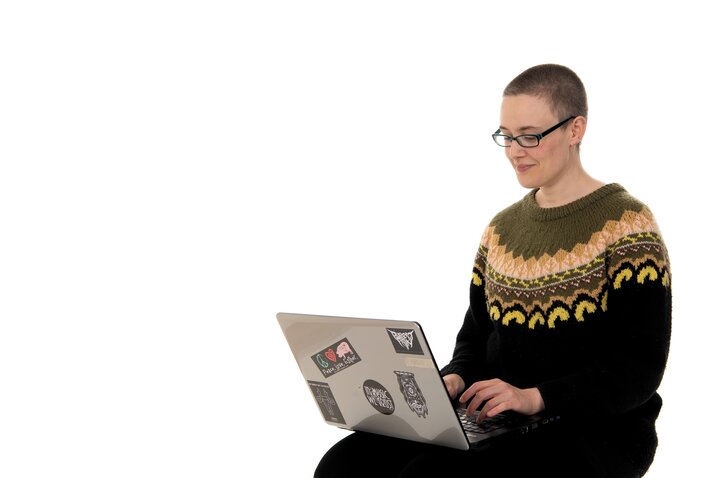 Siân Mackie. Photo: Julian Porter Photography
November's translator of the month is Siân Mackie, who translates into English. She was born in Scotland and now lives on the south coast of England. She has an MA in Scandinavian Studies and an MSc in Literary Translation as a Creative Practice from the University of Edinburgh. Siân has translated a wide range of titles from all three Scandinavian languages; from young adult and children's literature to thrillers and non-fiction.
Siân was selected for the National Centre for Writing Emerging Translator Mentorship in 2014, through which she was mentored by Don Bartlett. She also has experience of translating theatre, having participated in theatre company Foreign Affairs' mentoring programme for translators and the Royal Court International Residency for Emerging Playwrights.
In 2019, her translation from Danish of Bjarne Reuter's Elise and the Second-hand Dog was nominated for the prestigious CILIP Carnegie Medal, which is awarded by children's librarians. More recently, her translation of A Postcard to Ollis, written by Ingunn Thon and illustrated by Nora Brech, was the only book in translation to be nominated for the same prize for 2021. Congratulations from all of us at NORLA! (Read more).
How did you start translating Norwegian literature?
It might never have happened if it weren't for music. I visited Oslo in 2008 for a music festival and was really taken with the city and the language, so I jumped at the opportunity to study Norwegian—taught by the wonderful Kari Dickson—when I started university a few months later.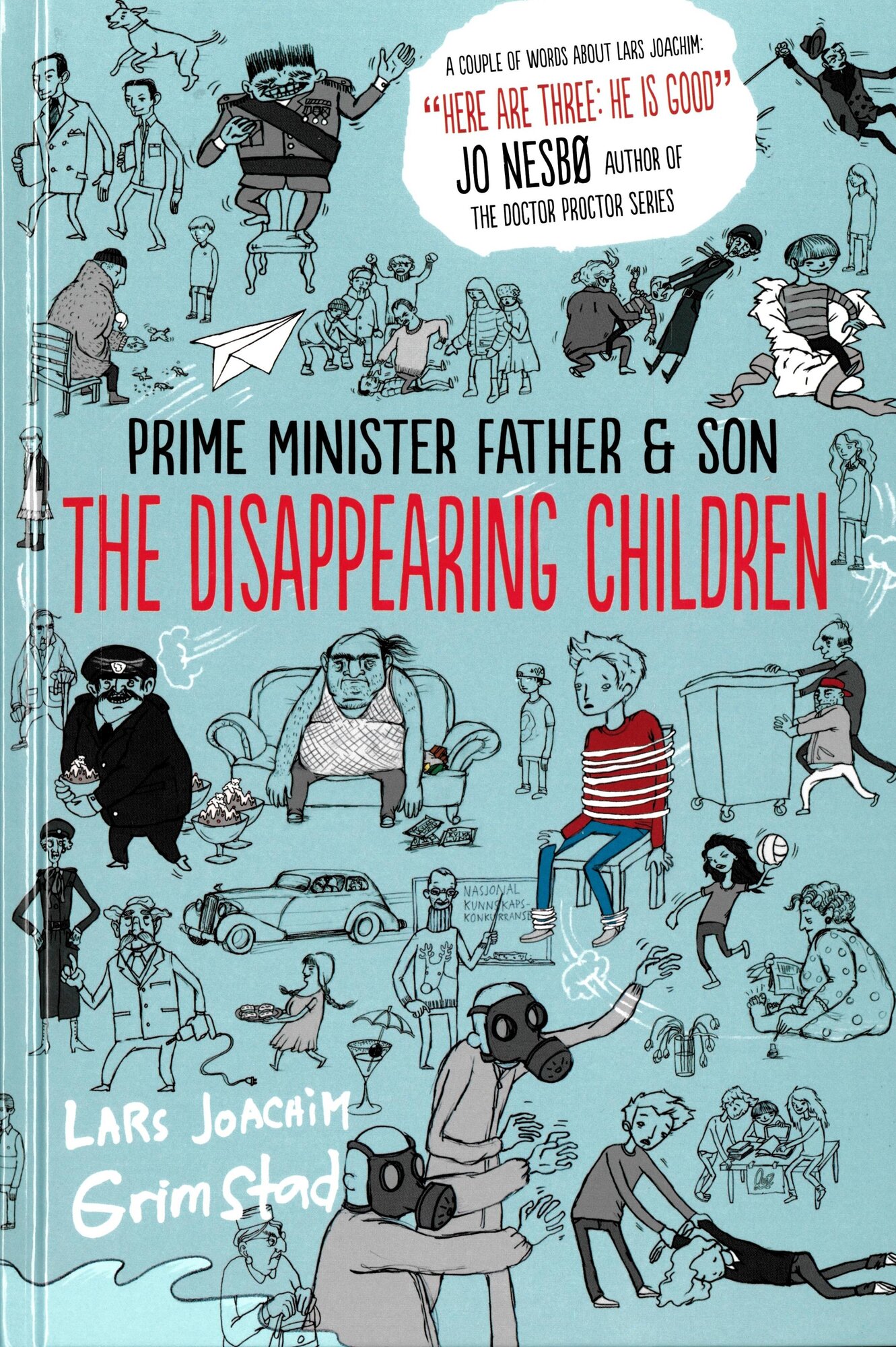 Over the course of my degree I fell in love with Scandinavian literature and translation, so much so that I couldn't imagine being anything other than a translator after I graduated. I was soon introduced to various wonderful organisations such as NORLA and the British Centre of Literary Translation, and I was lucky enough to be selected by the latter to be mentored by the Don Bartlett, who co-translated the first book I worked on, The Disappearing Children by Lars Joachim Grimstad. The ball hasn't stopped rolling since then, and I'm so grateful for all the opportunities. Norwegian literature has so much to offer and I'm lucky to be involved in bringing it to as many people as possible!
Paul Russell Garrett, your colleague and co-translator for Siri Pettersen's The Raven Rings trilogy (due to be published next year) had the following question for you:
I was wondering if you could expand on the difficulties of trying to translate into different "dialects" of English. An American colleague once said that he usually writes in the English he feels most comfortable in. If (and this is a big if) a publisher was happy for you to write in any English you wanted, which "dialect" of English would you choose?
Now there's a question. I appreciate your use of quotation marks around the word "dialect" because I'm not sure how common it is anymore for a person to only have linguistic features from one place. If I were to translate into the English I speak at home, it would be more idiolectal than dialectal, because although I'm from Edinburgh, I have friends and family from all over the UK and further afield who have very much made their mark on how I speak and express myself.
Translating Elise and the Second-hand Dog by Bjarne Reuter was interesting because one character—the dog! —is actually Scottish. I experimented with using dialect in early drafts, but when it came down to it, I found that word order and rhythm did as much for getting his origins across as specific words or expressions. So, to answer the question, I'm perfectly happy translating into a more "standard" English, though I'm sure things slip through the net that I'm not aware are specific to a particular place!
How do you approach a translation? Do you launch straight in to maintain a sense of anticipation or do you read the whole book carefully before starting?
I do like to read the book before I start work on the translation because you can end up in a real muddle if you discover further down the line that something should have been translated differently earlier in the book to tie in with or foreshadow something that comes later! As mentioned above, I'm currently translating Siri Pettersen's The Raven Rings trilogy with the lovely Paul Russell Garrett, and if I hadn't read all three of those books before we started and was flying blind, I think I would be quite stressed. That said, I can see how translating as you read would be exciting and maybe even contribute to the suspense.
Is there any particular Norwegian book that's close to your heart? If so, what makes it so special?
It seems unfair to pick just one, but Arnhild Lauveng's memoir, Tomorrow I Was Always a Lion (re-titled A Road Back from Schizophrenia in English, much to my chagrin), has lurked in the corners of my mind for a long time. She's an important voice for me in a world where there's still a lot of work to be done to stop the stigma of mental illness. I was so thrilled when the marvellous Belarus Free Theatre staged an adaptation of it at the Arcola Theatre in London in 2016. That would have been a great thing to be involved in.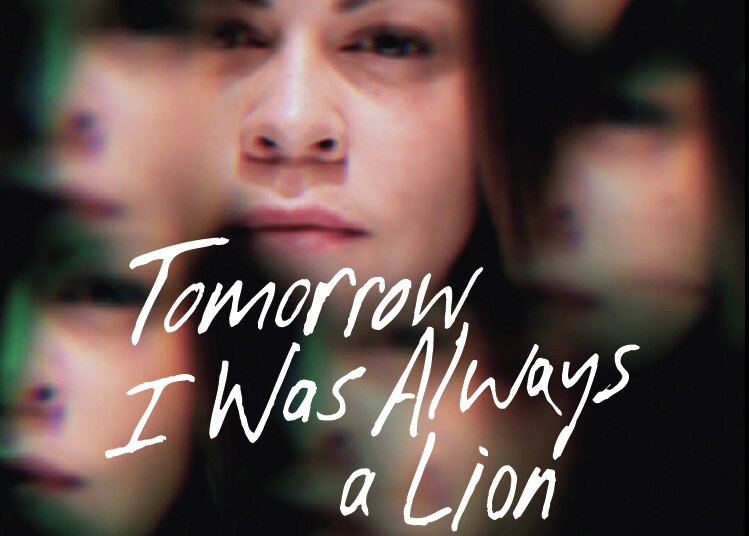 Translation has also made me fall in love with children's literature in a way that I could never have anticipated. It's such a joy to work with and is delightfully challenging! I love how Norwegian children's literature doesn't talk down to young readers and isn't afraid to touch on "difficult" subject matter. I've read and translated books that have made me laugh, cry and want to learn more, and that's so exciting.
Do you have a secret superpower that not many people know about?
I have quite a good memory, and I know a little about a lot of things. As superpowers go, it has its pros and cons. It doesn't differentiate between what's useful and what isn't, so I quite often have to sift through all sorts of mindless trivia to find what I actually need. But if you need to remember the name of someone we only spoke to for about thirty seconds on one occasion a decade ago, I'm your girl! It certainly served me well when I was learning Norwegian and had to remember grammatical gender, irregular verb forms and so on.
Is there a Norwegian book that has yet to be translated into English that you hope to translate?
As a big fantasy and sci-fi fan, I really enjoyed Ørjan Nordhus Karlsson's Marko Eldfell trilogy. I was also lucky enough to be asked to prepare sample translations for the first two books, so I hope they find a home with an English-language publisher at some point so that I can recommend them to more people! The world he's built is extraordinary, the plot is really well-crafted, and the books are just such good fun to read.
What is a normal workday like for you? Where do you translate, for how many hours a day and at what times?
I roll out of bed at about 8 am and switch my computer on. While the computer decides whether it wants to cooperate or not, I make coffee. Then I get stuck into my day job as an in-house translator for a translation agency. At about 5 pm I log off and peer out of the window to make sure that the world hasn't ended while I wasn't paying attention. I go for a walk, maybe listen to a podcast or some music, then return home and argue a bit more with my computer, which had rather hoped it was done for the day. I make more coffee while it sulks, and then spend another two or three hours working on literary projects before turning in for the night in preparation to do it all again the next day. It might sound monotonous, but I enjoy it. (My computer is less enthused.)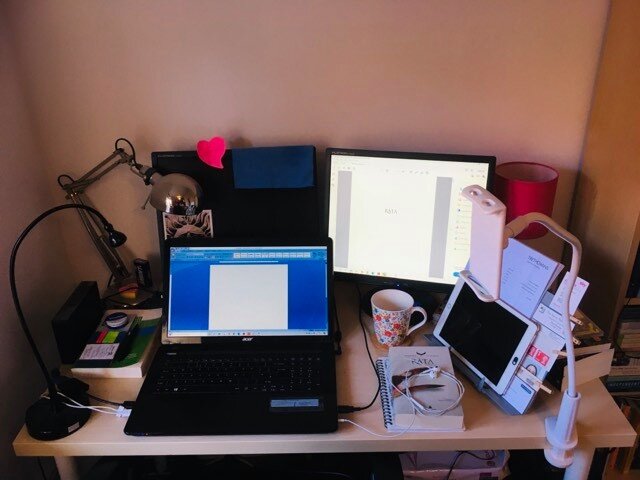 We hope you're ready to pass the baton to a colleague who also translates from Norwegian. Who would you like us to hand off to, and what would you like to ask them?
I'd like to pass the baton to my Bulgarian colleague Maria Nikolova. We met at summer school in Bergen back in 2009 and since then she's translated some big names in Norwegian literature!
- Maria, is there any particular genre that you're yet to tackle as a translator that you've always wanted to try? If so, which one and why?
Read more
More about Siân in Books from Norway
See other translators interviewed in our Translator of the Month series here.