News from NORLA
Summer Greeting from NORLA's Director Margit Walsø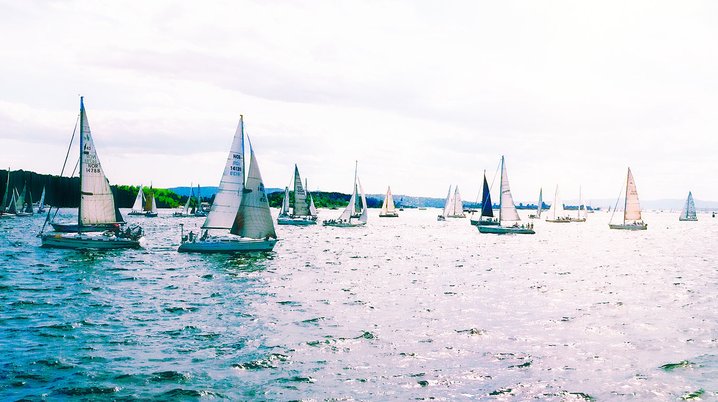 The most important news item of the spring for Norwegian cultural life was that Norway was named Guest of Honour for the Frankfurt Book Fair in 2019. In the speech given by the Minister of Culture in conjunction with the signing of the agreement, she emphasized that Norway has hereby acquired a unique position for the internationalization of Norwegian literature and culture through the book fair's strong position in the important German market and worldwide. The Guest of Honour project provides great opportunities for Norwegian authors and for increasing the export of literature in the coming years. The book trade's combined investment will be crucial and Norwegian Book Day in June clearly demonstrated that the industry is prepared to make the most of this opportunity. Activities commence now. NORLA's talent development programme for new literary voices within all genres will start up in the autumn, in collaboration with Talent Norway and the Norwegian Publishers Association.
We are pleased about the positive response to our Translators Hotel and about the four translators who visited NORLA in April. At the popular translation festival Oversatte dager, held in Oslo in February, NORLA organized a causerie contest on the theme of translation, and three wonderful winners presented their submissions.
NORLA invited several of the translators of Havboka ("Shark Drunk") by Morten A. Strøksnes to the Norwegian Festival of Literature in Lillehammer to take part in a seminar where they discussed translation, shared their experiences and met with the author. This exciting and productive seminar illuminated the coastal culture of Norway from the perspectives of eight different languages.
There is a strong international interest in Norwegian children's literature, particularly in Asian countries. A solid and effective meeting point between Japanese publishers, translators and Norwegian book trade professionals and authors was created in March at a two-day Norwegian literature seminar in Tokyo, organized by NORLA in collaboration with the Norwegian Embassy. And last week, for the first time NORLA and authors took part in the international book fair in Seoul, South Korea.
All of us at
NORLA

would like to thank you all for an exciting book spring and we wish all our collaborating partners a good summer!

See a list of our planned activities for the autumn 2016 here.

Looking for reading tips for the summer holidays?
Take a look at a selection of Norwegian books recently published in English here.
Or see the selection of books published in French here.

(Photo: Oslo. Per Øystein Roland).