News from NORLA
Summer Greetings from Margit Walsø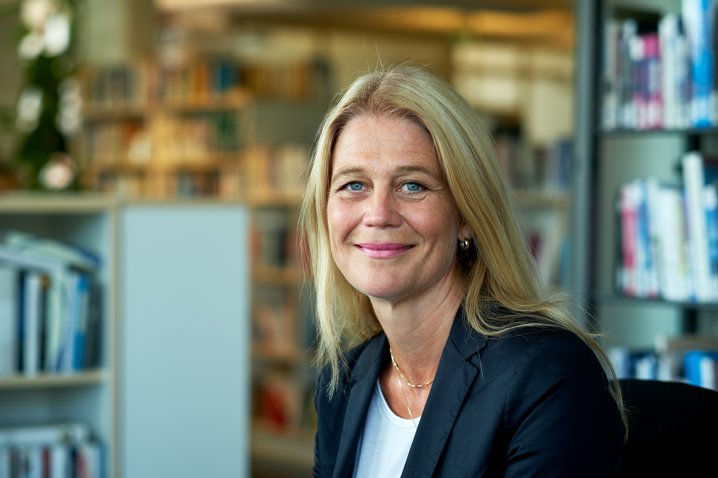 When the summer holidays approach it is always exciting to summarise the activities we at NORLA have carried out in our effort to open doors to Norwegian literature around the world. But this spring was turned upside-down due to the COVID-19 situation, and this meant that many of the meetings we had been looking forward to were cancelled. There were no physical book fairs in Leipzig, London or Bologna, and no international guests in Lillehammer for the Norwegian Festival of Literature.
Luckily, however, we have been able to meet digitally. Many organisers have turned things round by grasping the opportunities available within modern technology. The Norwegian Festival of Literature reinvented itself and, in collaboration with NRK, Norway's public broadcaster, became the biggest digital festival in the Nordic region. By doing this they reached hundreds of thousands of people who would have been otherwise unable to participate. For the first time, NORLA arranged webinars for international publishers and translators who should have been our guests at this year's festival in Lillehammer.
Spring was characterised by new ways of thinking and learning technology skills; and we are now making plans for autumn where digital meeting platforms will continue to be used after getting constructive input and ideas from those who have participated so far. Digital events will be an extension of NORLA's regular activities and seminars, when it eventually becomes safe to meet physically again. This will enable us to reach more people and meet more often.
Before the pandemic we held a breakfast seminar for a group of international guests and Innovation Norway about Literature Go Global – The road ahead after Frankfurt 2019. And in June NORLA presented its report on the Guest of Honour project. We're very pleased to have reached the targets set for the literature and culture program. This broad and renewed contact with Germany's book industry and cultural life has been important for dialogue and the interchange of literature particularly during what has been a challenging period and we look forward to continuing with this initiative.
We are now very much looking forward to autumn, as is the rest of the book industry and the world. It is great to see, and it is important, that the book fair in Frankfurt is to go ahead in October, even if work remains over what form it will take in terms of safety measures. It will be interesting to see what this year's format will entail. We hope you are all taking care of yourselves and each other, and we look forward to being able to meet all our contacts and fellow book-lovers again, be it physically or digitally.
We wish you all a good summer!
Best wishes Margit Walsø
On behalf of all at NORLA