News from NORLA
Summer Greetings from NORLA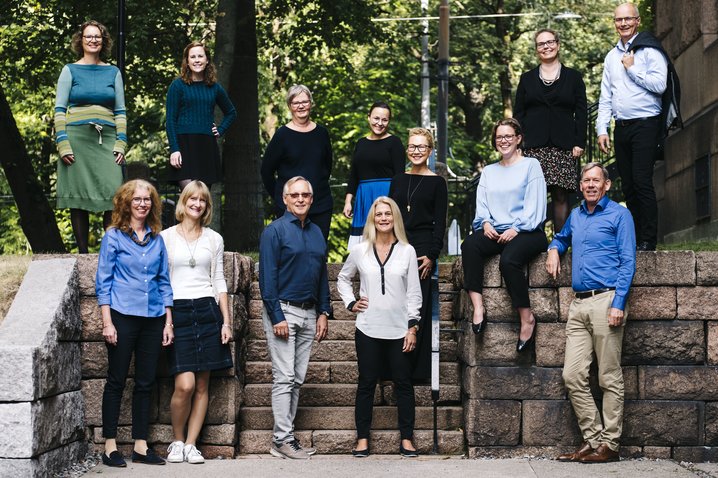 NORLA. Photo; Fartein Rudjord
Spring as Guest of Honour has been rich, hectic and fun! Some of the highlights being the book fair in Leipzig featuring 18 authors and 40 events; Berlinale, where Norway was the partner country at the European Film Market (EFM); jazzahead! in Bremen which included 117 musicians from Norway; the German-Norwegian literature festival in Oslo with the German press; and The Norwegian Festival of Literature in Lillehammer with German booksellers and journalists, international publishers and translators.
We have shared big news in early June: about the program in the Norwegian pavilion at the book fair in Frankfurt; the cultural program for Norway as Guest of Honour; that Karl Ove Knausgård and Erika Fatland will be speaking at the opening ceremony at Frankfurter Buchmesse; and that Her Royal Highness Crown Princess Mette-Marit will be arriving in Frankfurt by train, along with several Norwegian authors, in a literature train organised in collaboration with Deutsche Bahn and the Norwegian Embassy in Berlin. Read more about the news here.
We would like to thank our partners in the book industry, the ministries, sponsors, the Royal Court, the embassies, our sister organisations in the Norwegian Arts Abroad (NAA) and other cultural institutions for the fantastic cooperation we have had over the last six months.
This summer, NORLA will not be closing its offices, since autumn will soon be here and it will be time for the main highlight of the project: Frankfurter Buchmesse 2019, which runs from 16-20 October!
Have a great summer!
Margit and Halldór, on behalf of everyone at NORLA