News from NORLA
The Pavilion Program for Norway Guest of Honour at the Frankfurter Buchmesse has now been launched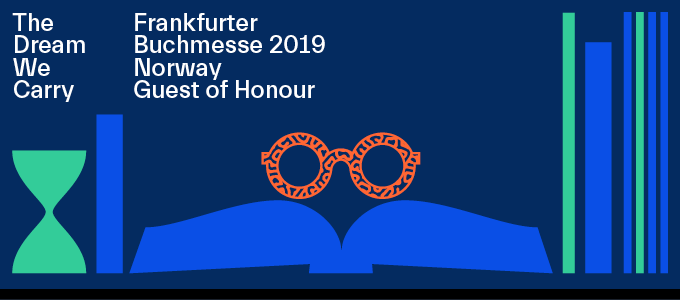 With more than 70 program posts we hope to engage and entertain the German and international audience at the main stage in Norway's Guest of Honour Pavilion from 16 to 20 October 2019.
Through our program we address themes related to nature and the environment, the Poles and the North, Sámi literature and culture, freedom of expression, feminism and equality, modern day family life, diversity and identity in a changing Europe, and more.
Saturday 19 October has been programmed by the Norwegian Festival of Literature. The program at our Stage 2 will run parallel with the main stage program each day of the fair.
See below for the Pavilion main stage program (the program may be subject to change).
See our website, www.norway2019.com, for information about the project, events in the German speaking area and articles about literature and arts from Norway.
Please follow us and tag us in your posts connected to Norwegian literature and the Guest of Honour year:
The project's Facebook page (in German)
NORLA's Facebook page (in English)
Instagram
The main hashtag for the project is #norwegen2019, we also use our slogan as a hashtag #dertrauminuns and #thedreamwecarry