News from NORLA
This year's digital book trade meetings, in summary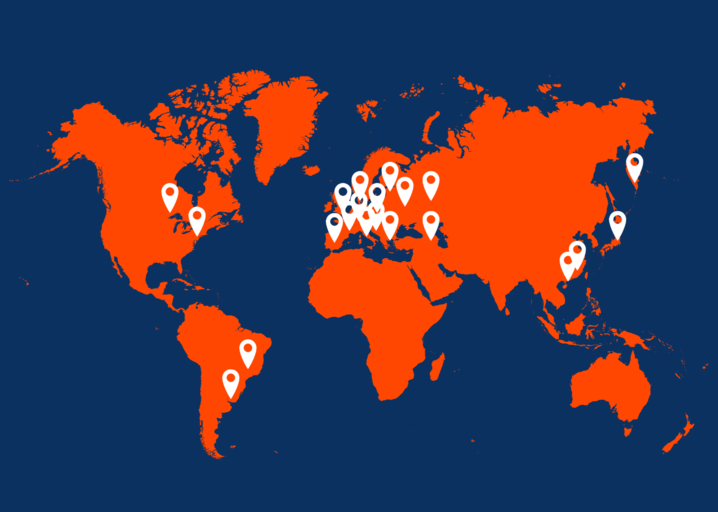 Locations and participants of NORLA's webinars during 2020
NORLA opens the doors for Norwegian literature abroad. And in 2020, this has meant digital solutions and meetings. In collaboration with the Norwegian embassies abroad and on our own initiative, we have arranged 20 different webinars involving a total of 354 participants from 26 countries (of these 108 were Norwegian). We have created tailor-made webinars for publishers and translators in markets all around the world. We have presented both NORLA's selected titles and several other authors.
Director Margit Walsø sums up the webinar year as follows:
"By using targeted and tailor-made digital meeting places for the Norwegian and international book industry, NORLA has helped open the doors of the world to Norwegian literature in 2020."
Details on the book trade meetings can be found in our calendar