News from NORLA
We are searching for a German speaking intern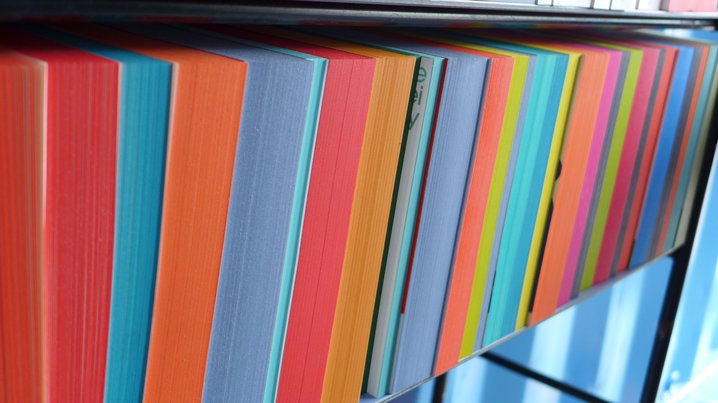 Photo: Mette Børja
Would you like to work with literature and be part of Norway's largest cultural export project ever? Are you well organized and fond of writing?
As an intern at NORLA you will get a foot in the door in the Norwegian literary sphere and useful experience in project management as well as communication and PR. The position is suitable for a student or graduate who is fluent in German and English and is looking to obtain experience.
Working hours are flexible within 3 days a week for a limited period of time during autumn 2018. The place of work is Oslo.
As an intern you will be assisting NORLA in various tasks, mostly connected to communication, PR and event planning in connection to the Frankfurt project:
- Content planning for the project website
- Create and publish content in social media
- Event planning
- Administrative tasks
We would like you to be fluent in German and English (both written and spoken) and understand Norwegian very well. Furthermore, experience with content creation and planning for digital platforms is beneficial.
Are you the one we are looking for? Please do not hesitate to send us an application. We will read applications as they come, and will start interviews as soon as we find potential candidates.
Application deadline is September 5th.
Please send a short application (maximum one page) in either English or German and your CV to PR-officer sunniva.adam@norla.no
For questions regarding the internship, please contact Sunniva Adam via the email above or by calling +47 41451245.
About the Frankfurt project and NORLA:
The Norwegian Guest of Honour project comprises hundreds of activities in the German speaking area throughout 2019, and culminates at the Frankfurt Book Fair in October 2019. The project represents huge international possibilities for Norwegian literature and arts.
NORLA – Norwegian Literature Abroad, is in charge of the process towards 2019, and cooperates closely with authors, publishing houses, literary agents, art institutions, our network Norwegian Arts Abroad and other cultural entities in order to create a solid and attractive Guest of Honour program.
NORLA promotes the export of Norwegian literature through active profiling work and translation subsidies. The organisation disseminates knowledge about Norwegian books and authors abroad, and operations are financed by the Norwegian Ministry of Culture. NORLA was founded in 1978 and since 2004 NORLA has contributed to translations of close to 4,800 Norwegian books into no less than 65 languages.
Read more here.