News from NORLA
Winners of Norwegian-Chinese Translation Competition 2015 announced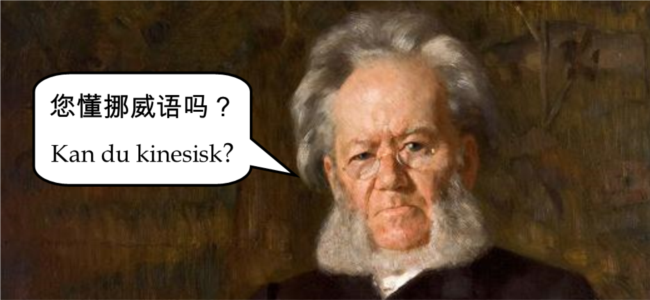 Photo: National Theatre of Norway.
During the Beijing International Book Fair the Royal Norwegian Embassy in Beijing announced the winners of their translation competition (launched in May):
2nd Prize Winner: Mr. Shao Zhibing
3rd Prize Winners: Mr. Kim Jarle Wroldsen and Ms. Zhou Yuan
4th Prize Winner: Mr. Liu Lingxuan.
(No 1st Prize Winner were chosen).
NORLA offers its warmest congratulations to the four winners!
The purpose of the Embassy's competition was to discover new translation talents in literary fiction from Norwegian to Chinese. Participants were asked to translate the short story, The Tale of Mrs. Berg (Historien om Fru Berg), written by the Norwegian author Ingvild H. Rishøi, from Norwegian to Chinese.
The short story was taken from Rishøi's short story collection with the same name published in 2011 by Gyldendal Norsk Forlag.
The Embassy received 35 contributions from people ranging from 15 to 70 years old, living in both China and Norway.
Read more about the competition here.
Read more about Ingvild H. Rishøi here.