News from NORLA
Ioana-Andreea Mureșan - Translator of the Month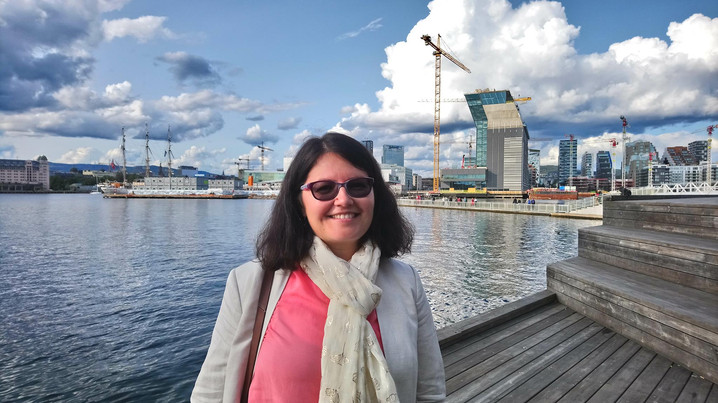 Ioana Mureșan in Oslo, 2018. Photo: Guy Puzey
The translator of the month for April is Ioana-Andreea Mureșan from Romania. She has recently been appointed assistant professor at the Department of Scandinavian Languages and Literature at Babeș-Bolyai University in Cluj-Napoca, after having collaborated with the department and teaching Norwegian for more than ten years. She has translated two volumes of Karl Ove Knausgård's My Struggle series, Book 1 and 5. Ioana has also translated Henrik Ibsen's Hedda Gabler, which was staged at the Radu Stanca National Theatre in Sibiu, Romania in 2018.
What is the best thing about being a translator?
The best thing is that when translating, you do not feel that you are working. It is a kind of continuous training that you never tire of. A translator has the opportunity to ponder properly on what he or she reads, to deepen the understanding of the texts he or she is translating. The translation makes the translator a re-creator who conveys access to literature and knowledge from other languages and cultures. In addition, a translator is given the chance to create within the framework of the text.
Another advantage is that one becomes constantly acquainted with other ways of thinking, and also with human creativity which is revealed even more when the translator tries to understand the text at a deep enough level to be able to explain it in another language, to another culture.
There are other joys as well: positive feedback from readers. Last year, when I was very stressed due to the approaching deadlines, I received an email from a Romanian reader with a philological background who lived in Norway and who wanted to congratulate me on the translation of My Struggle, Book 1. This made me forget all the long nights and all the difficulties I had when translating the book!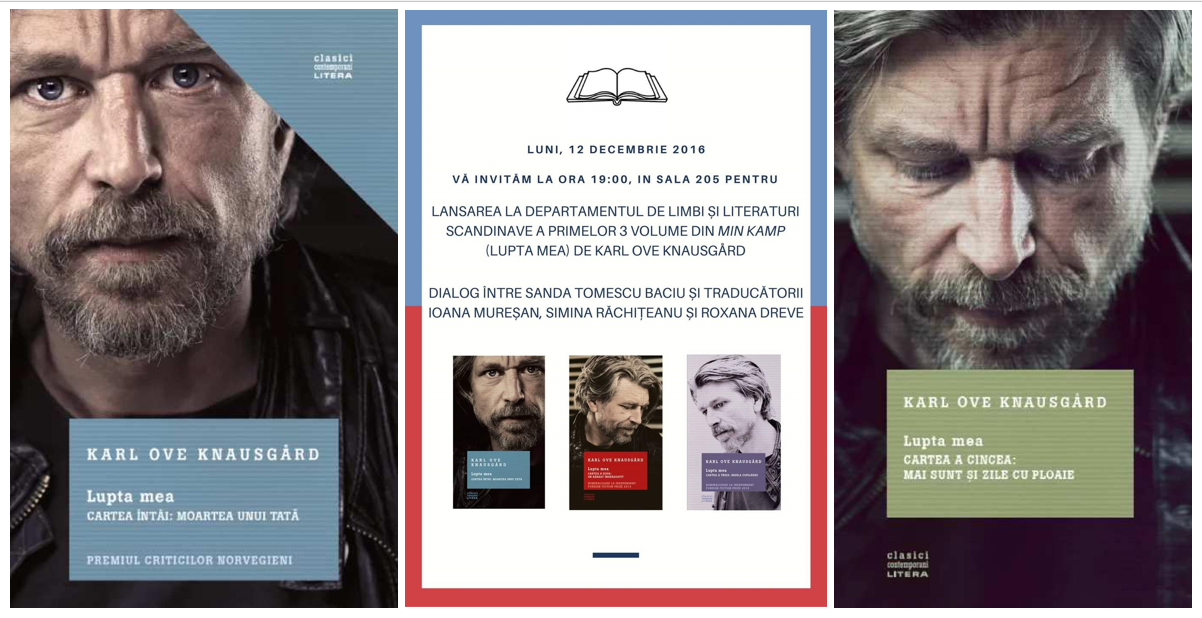 Read more
Those of you who understand Norwegian can read Ioana's Translators of the Month interview in full here
Learn more about Ioana on Books from Norway
Other translators interviewed in our Translator of the Month series