March 15-March 18 2018
Leipzig Book Fair offers meeting with many Norwegian writers and Her Royal Highness Crown Princess Mette-Marit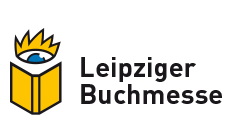 Between the 15th and 18th of March, no less than thirteen Norwegian authors will take part in the Leipzig Book Fair. Meet the authors and NORLA at the Norwegian stand in Hall 4 C400!
This year Her Royal Highness Crown Princess Mette-Marit will also visit the Leipzig Book Fair, as ambassador for Norwegian literature abroad
See the complete Norwegian program here.
Among the authors are NORLA's five new voices – Heidi Sævareid, Lars Petter Sveen, Øystein Morten, Gudrun Skretting and Lotta Elstad. The five authors will meet German publishers, talk about their books in front of a German audience, and work intensively with translators during a half-day translation seminar; and get an overall experience of one of Germany's biggest book fairs at close hand.
Åsne Seierstad will be receiving the Leipzig Book Award for European Understanding 2018 for her book One of Us. The Story of Anders Breivik and the Massacre in Norway.
At several events during the book fair, the audience may also meet other authors like Maja Lunde, Bjørn Berge, Lars Lenth, Ingunn Thon and Ingvild Lothe.
Friday the 16th of March, is devoted to Nordic reading night. There will be readings of Nordic writers starting at 19:00 and continuing past midnight. Monica Isakstuen and Nina Lykke will be interviewed and will read from their books to the German audience.
Read more
You will find information about the five authors participating in NORLA's "New Voices" program here.
More about Åsne Seierstad.
Information about Maja Lunde.
Read more about Bjørn Berge.
More about Lars Lenth.
Read more about Ingunn Thon.
More about Ingvild Lothe (in German) and in Norwegian here.
Information about Monica Isakstuen.
More about Nina Lykke.
Visit the book fair's website.