August 28-August 29 2018
The fourth batch of authors in NORLA's talent development program "New Voices" meet for the start of the semester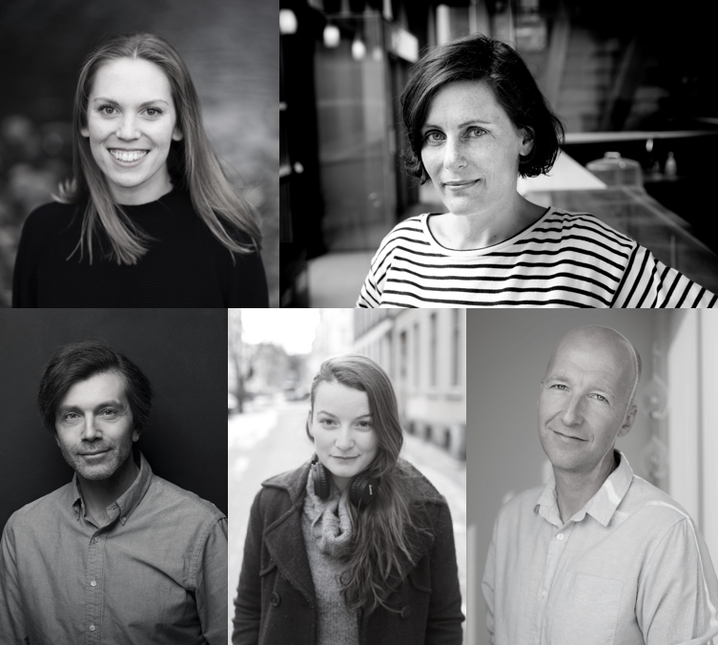 On Tuesday 28th and Wednesday 29th of August, the autumn participants of NORLA's New Voices program will meet for the first time. Autumn's New Voices are Linn Strømsborg, Alfred Fidjestøl, Thomas Reinertsen Berg, Ingunn Thon and Monica Isakstuen. The five will receive a good introduction to the international book market and the Frankfurt initiative from NORLA's director Margit Walsø, and also a look at presentation technique from actor and translator Erik Skuggevik before being thrown into meetings with translators, audiences and publishers across large areas of Europe in the autumn – some will also visit Japan.
Find out more about the authors here.
Photo. from the top left corner, clockwise:
Ingunn Thon (photo: Pernille Walvik), Monica Isakstuen (photo: Paal Audestad), Alfred Fidjestøl (photo: Agnete Brun), Linn Strømsborg (photo: Heidi Furre) and Thomas Reinertsen Berg (photo: Fredrik Arff).