March 01 2019
Translated Days in Oslo: Breakfast for Norwegian-translators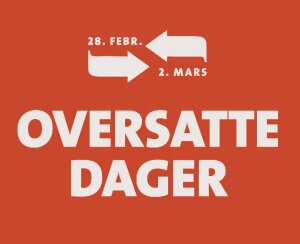 During the Translated Days festival ("Oversatte dager"), NORLA will be taking the opportunity to into invite Norwegian-translators for breakfast "at home" with us, in other words at our office in Observatoriegt. 1B, on Friday March 1st. Between 0930 and 1100.
There will be simple refreshments and pleasant mingling, with colleagues and those of us who work at NORLA.
We look forward to a great start to this great year for Norwegian literature where Norway is Guest of Honour at Frankfurter Buchmesse, and also to Book Year 2019 which is being held all over Norway.
All translators of Norwegian literature are very much welcome, whether you live in Norway or abroad!
Read more on how to register here (in Norwegian)