The Eternity Game
Evighetsspillet
The Eternity Game is an illustrated, feel-good novel that balances excitingly between realism and fantasy. It is a story packed with action and suspense.
Kian and his mother have programmed a computer game together, The Eternity Game. Then his mother dies, and he cannot bear to play it anymore. One day, a mysterious message appears on Kian´s computer screen, inviting him into the world of the game to meet his mother! He has only 24 hours in which to find her and get out again or else he will be trapped forever inside the game.
Illustrated by Jenny Synnøve Naustan.
Nominated for the 2023/2024 Avid Reader Award (Bokslukerprisen)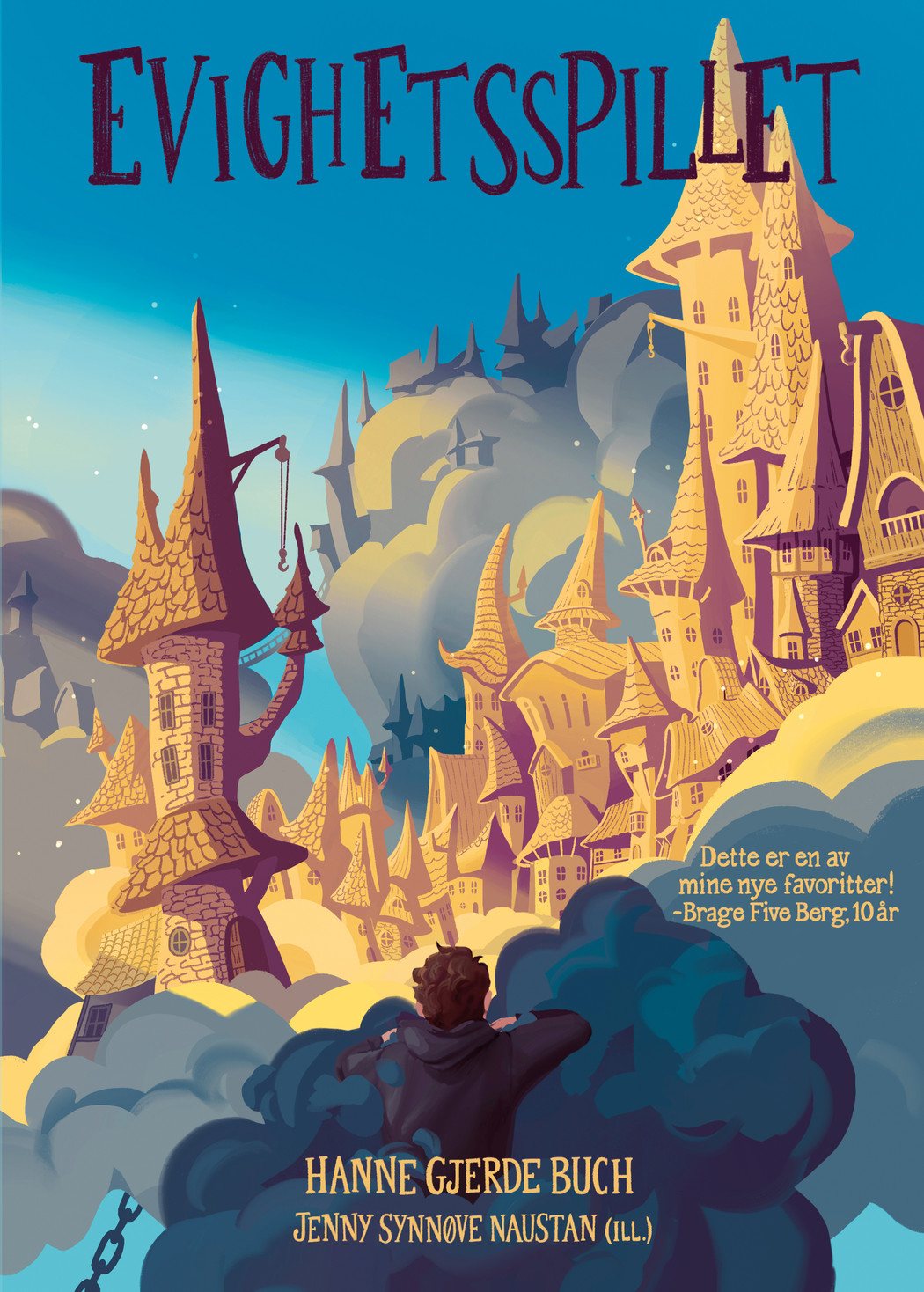 Reader's review:

'A good story about grief and feeling alright afterwards. (…) A gamer's dream story.'

Colin, aged 12
Reader's revierws:

'The book was very good. If I could change anything in the story, it would be nothing! This is one of my new favorites.'

Brage, aged 10